"How do we stand?" – Parashat Korach, July 8, 2016/ 3 Tamuz 5776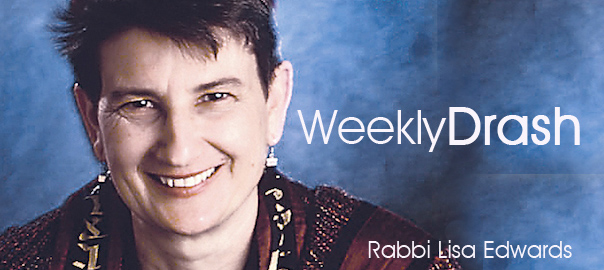 All week this week (for the last couple of weeks really), I've been watching our beautiful building fill with …what are we calling this? Stuff , tschotkes– art & artifacts?…for our BCC Rainbow Bazaar on Sunday. Everyone is invited by the way — to shop, to mingle, to volunteer. If volunteering — talk to Tracy after services.
At first it was amusing, then amazing, then a bit threatening as we got pushed out of one room after another. I definitely think it's a commentary on American life — we love to buy…what are we calling it? Stuff? Art & Artifacts — and we love to get it out of our house again.
It reminds me of the old Chelm story about the family who goes to the rebbe complaining of how crowded their one room house is what with two parents and four kids and grandma all living there. "Bring the goat and chickens and cow into the house for a week," says the rabbi. They scratch their heads but do what the rabbi says. Back a week later, they're on the verge of tears. We can't move in there, they say, what were you thinking? "Now remove the animals," says the Rabbi and come see me next week. "Ah, what a relief," the family says when they return to see the rabbi — "our home is so roomy — and it smells so good, and it's so quiet." Thank you, Rabbi, it's like we have a new home.
So no one leaves here on Sunday until everything is out of here — got that?
Kidding. Kind of. But I expect that some time next week, after the Stuff and tschotkes, art and artifacts leave the building and Tim gets the carpet cleaner out and about, the building will feel as big and beautiful as it did 5 years ago when we moved in.
I bring this up not just to "advertise," but also because this feeling of claustrophobia that's come upon me this week comes not just from the building but also from the news. More black lives taken in police shootings, more protests, and of course last night's hate crime of 5 law enforcement officers killed and 4 wounded during an otherwise peaceful protest in Dallas. And in Jerusalem this week another Women at the Wall service disrupted by ultra Orthodox man who tore up a Reform movement prayerbook while another shouted, "Reform Jews get out!"
And where do we stand — and eicha — "how" do we stand in the face of this kind of fear and hate and anger?
Every year when we read Parashat Korach, the Torah portion we read this week, I am moved by the actions of Aaron. I understand why, even though Aaron the brother of Moses seems sometimes to be a wimp and sometimes to be a fool, he is in our tradition called a lover and pursuer of peace. I want to be like Aaron. And our teacher Rabbi Hillel, tells us to be like Aaron.
Eicha? But How?
The story of Korach begins with more than 250 "Israelites, chieftains of the community, chosen in the assembly, men of repute," who, under the leadership of Korah, Dathan, Abiram, and On turn against Moses and Aaron, saying: "You have gone too far! For all the community are holy, all of them, and the Eternal is in their midst. Why then do you raise yourselves above the Eternal's congregation?" (Numbers 16:1-3).
In their accusation, the leaders of the rebellion might seem to echo God's own language at Mount Sinai, when God called the Israelites "a kingdom of priests and a holy nation (goy kadosh)" (Exodus 19:6). Their logic, that when all are holy, none is above another, sounds right. But if the "rebels" merely echo God's earlier sentiment, why does their rebellion anger God so much that the earth opens up and swallows them?
Twentieth-century Jewish theologian Martin Buber1 explains God's remarks at Mount Sinai by calling our attention to the "if" clause: " If you will obey Me faithfully and keep My covenant, you shall be My treasured possession . . . [then] you shall be to Me a kingdom of priests and a holy nation," (Exodus 19:5-6). Korah's error, teaches Buber, is in thinking that holiness is a given rather than a state that each of us must strive toward, working in partnership with God.
Buber's teaching shines a light on the actions of Aaron, who, in the terrifying consequences of the rebellion, risks his life to try to save the rebels. God said to Moses and Aaron, "Stand back from this community that I may annihilate them in an instant!" (Numbers 16:21). Moses and Aaron bravely convince God to do otherwise, falling on their faces and saying together, "O God, Source of the breath of all flesh! When one person sins, will You be wrathful with the whole community?" (16:22). In response, instead of annihilating the whole community, God takes the lives of "only" the rebel leaders, their families, and their followers. First "the earth opened its mouth and swallowed" Dathan, Abiram, and Korah along with their households (16:32), then a fire came forth from God and consumed the 250 other leaders (16:35), and then a plague fell suddenly on the people, killing an additional 14,700 (17:11,14).
Hard to take in this information, I know.
Then, at the instruction of Moses, Aaron made an offering of expiation for the people. And then Aaron did something he was not instructed to do — he "ran to the midst of the congregation, where the plague had begun among the people . . . and he stood between the dead and the living, and the plague stopped," (17:12-13).
This is HOW Aaron pursued peace. This is where he stood — in the middle — understanding both "sides" perhaps, but siding with the living, choosing life.
Last week also brought a different cause of claustrophobia upon some of us — Elie Wiesel died at the age of 87. And suddenly our world seemed smaller, more dangerous. Elie Wiesel — Holocaust survivor, writer, teacher, philosopher, scholar, pursuer of peace — was for many of us our introduction to the Holocaust. His first book, NIGHT, a memoir written from the perspective of his teenage years spent in Nazi concentration camps, brought the Shoah/the Holocaust vividly and dramatically home for many of us. I was a young teenager when I first read this book.
But it was Wiesel, pursuer of peace, winner in fact of the 1986 Nobel Peace Prize, outspoken against genocides in so many parts of the world, and violence wherever he saw it, that most of us will remember.
A colleague of mine, Rabbi Ilana Greenfield Baden compiled and shared a page of wonderful teachings from Elie Wiesel. I've made copies for you to take home, but I'll share just a few right now.
Because I remember, I despair. Because I remember, I have the duty to reject despair.
As Camus said, in a world of unhappiness, you must create happiness.
I swore never to be silent whenever and wherever human beings endure suffering and humiliation. We must always take sides. Neutrality helps the oppressor, never the victim. Silence encourages the tormentor, never the tormented.
There may be times when we are powerless to prevent injustice, but there must never be a time when we fail to protest.
Wherever men and women are persecuted because of their race, religion, or political views[*], that place must—at that moment—become the center of the universe.
One of his most quoted remarks:
The opposite of love is not hate, it's indifference. The opposite of beauty is not ugliness, it's indifference. The opposite of sacred is not profane, it's indifference. The opposite of life is not death, it's indifference.
Friendship marks a life even more deeply than love. Love risks degenerating into obsession, friendship is never anything but sharing.
And ONE MORE…
Peace is our gift to each other.
[compiled by Rabbi Ilana Greenfield Baden]
The Torah study group Tuesday night chose the verse of the week for this week to fit the fact that they'd been evicted from their usual library study space by the sheer quantity of "art & artifacts" that had taken over the room.
"You shall set aside all gifts due to G-d from everything that is donated to you, from each thing its best portion, the part thereof that is to be consecrated." (Parashat Korach, Numbers 18:29)
One person's trash is another's treasure, they say, and the proof is in a sale like the one we'll have here on Sunday. Although not everything was trash to those who donated it. Many of the items were precious and given in the spirit of that Torah verse — to benefit BCC, this house of new life, this house of God. For the purpose of our Rainbow Bazaar on Sunday is not just to raise needed funds for our congregation – though we sincerely hope it will do that — but also to raise our sense of community. If you've been here any day or night this past week or two you'll know that many in our community — not even only members but visitors and friends too — have become a community while sorting and pricing and laughing (and choosing their new treasures) and choosing just the right location in the parking lot to display the soon-to-be treasures of our guests on Sunday.
For we hope that Sunday will bring in not only many of us, but many neighbors from our surrounding community who may have driven past or walked past or skateboarded past our building in the past 5 years barely noticing what it is, no idea of what is contained within. Won't it be lovely if on Sunday a piece of heirloom jewelry donated by our friend Rabbi Rachel Adler, walks out of here on the wrist or around the neck of a neighbor who goes to a church or to a mosque somewhere in LA, but has never before set foot in a synagogue? Won't it be lovely if people of varied colors and ethnicities meet each other for the first time right in this sanctuary on Sunday while looking at beautiful art, perhaps choosing a piece of art that once hung on the wall of our friend Arnie Pincus, of blessed memory, and soon to hang on the wall of someone who never met Arnie or his beloved husband Benn Howard, an artist himself when he still walked — or better to say, while he still danced — upon the earth?
Still in Parashat Korach, but after the rebellion and Aaron's daring act of bridge building, God brings a different amazement to us — not the earth swallowing whole families, not a plague killing thousands, but a much subtler, far gentler miracle: God causes Aaron's staff — a symbol of his leadership — to sprout, bringing forth flowers and almonds. God then instructs Moses, as a reminder to the people, to place Aaron's blossoming staff in front of the newly created ark containing the stone tablets of the Pact. Remember that those tablets are the second set of stone tablets that God gave to us — after Moses in anger destroys the first set — that second set of tablets with God's teachings and most earnest desires inscribed upon them — that second set of tablets is Judaism's enduring symbol of second chances.
I LOVE that image of the staff all in blossom standing in front of the law carved in stone — "images of bloom and stone," I call them, reminders to us of Judaism's rock-solid foundation and perpetual growth.
By the way, on Sunday, our friend Allison Diamant will be bringing to the sale beautiful potted plants. People can take new growth right from our garden and plant it in their own or put it in their living rooms to bring more fresh air and a a little bit of nature right into their homes.
So eicha? How, on Sunday (and beyond), will we come to stand between the living and the dead, and help bring an end to the plagues of fear and hate and violence so prevalent in our world right now? By inviting newcomers into our home, by sharing stories and cupcakes and treasures with them, by expanding our boundaries and opening the doors of our home wide enough to welcome all who would come to pray with us, to sing with us, or, as on Sunday, to laugh with us, to sort treasures and yes, junk, with us, and who might leave here on Sunday feeling a little friendlier toward Jews, or queers, or among strangers who are now neighborly neighbors; who might leave here on Sunday feeling a little more comfortable walking about in this neighborhood, in this city and a little more optimistic about living in this sometimes scary world just now.
Can stuff — art and artifacts — do all this? No, of course not, not even the hidden masterpiece that might right now be leaning on the wall of our sanctuary — UNLESS of course it comes along with the outstretched hand of each of us when our guests walk through our door on Sunday, UNLESS of course it comes with our unconditional positive regard for our neighbors and neighborhood, and for Elie Wiesel and Aaron's teachings and their model of a never ending pursuit of peace and the unending sharing that comes with friendship.
Shabbat shalom.