How to Follow BCC on Facebook?
If you are on Facebook, you can become a member of Beth Chaim Chadashim's online community. On our Facebook page we don't only update about future activities and programs of BCC, but also post photos from past activities, give LGBT-Jewish news updates, specifically in the Los Angeles area, and give you a chance to get to know the other members better by communicating with them online.
How can I receive BCC's Facebook feed?
Simply go to BCC's page by clicking on this link, and then hit the "like" button on the top right corner of the photo (see image below).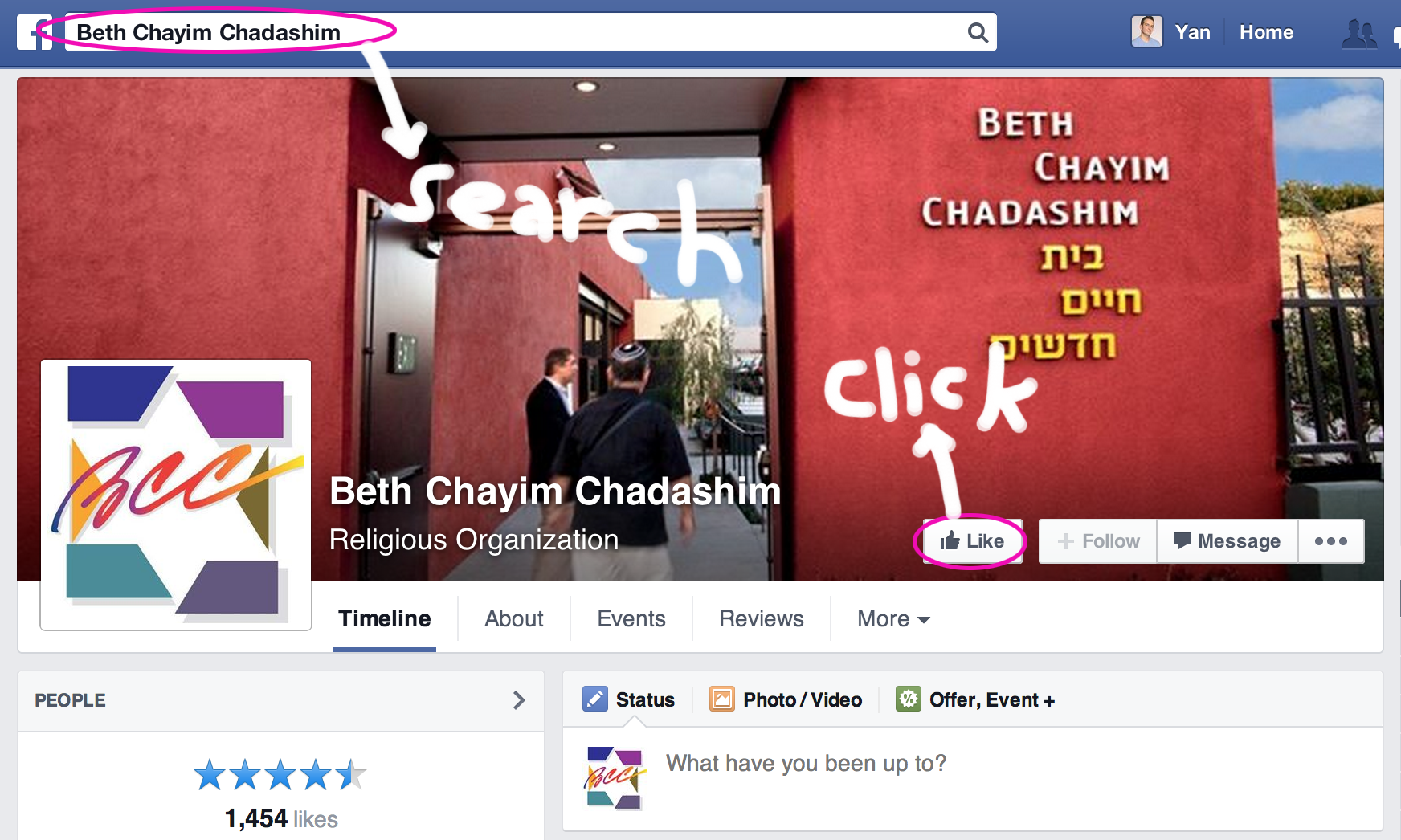 Then, the next time you log on to Facebook, you'll be able to see BCC's updates and stories on your feed.
Clicked "like" and still don't see our updates?
Go back to Beth Chaim Chadashim's page, point with the mouse on the "liked" button and make sure that the "Get Notifications" is turned on (see photo).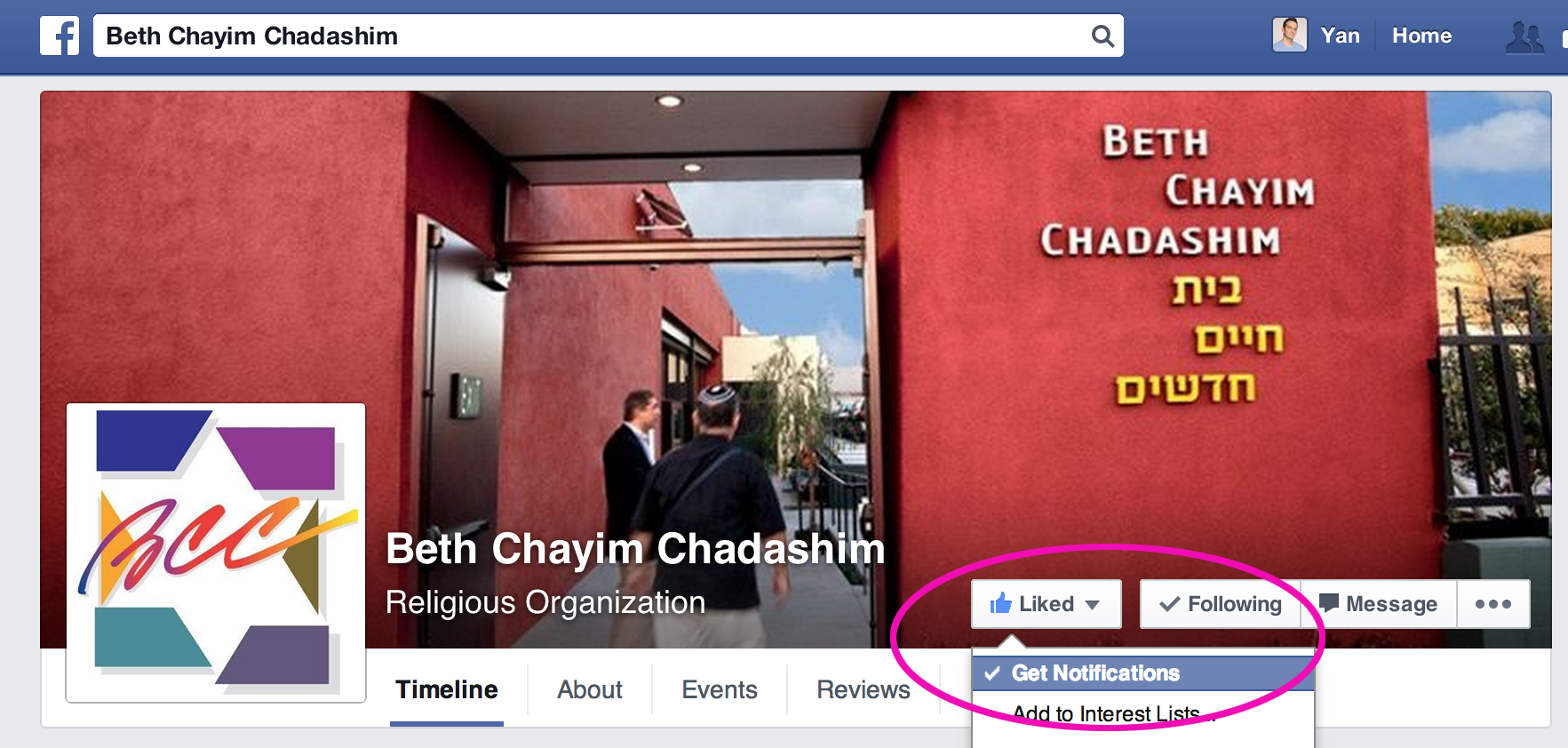 Questions? email us at bcc@bcc-la.org