How we Survived: Personal Stories by Child Survivors of the Holocaust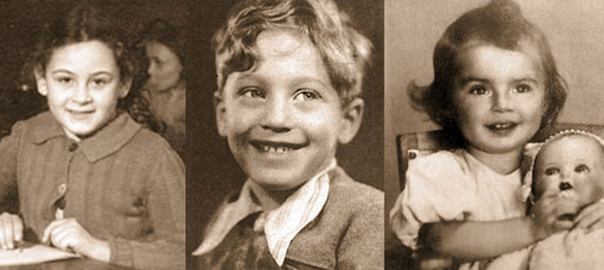 Sunday, August 4, 3–4:30 pm, at BCC. 
Join us to hear, in person, the narratives of some of the surviving author's experiences. A rare opportunity to meet some of the fortunate few children who were saved. Copies of the book How We Survived: 52 Personal Stories by Child Survivors of the Holocaust  will be available for purchase. Authors present will be available for questions and for book signing. The program is free. Refreshments will be served. Please send questions or RSVP to Education@bcc-la.org.
Child Survivors in Los Angeles were brought together in 1983, and since then the group has grown to nearly 500 members in California.
The group gathers together to provide a supportive environment for child survivors by learning from each other's problems and solutions. They celebrate Passover and Chanukah together and have several varied activities, including the very popular Summer Bash and Annual Retreat for the past 25 years.
Child Survivors of the Holocaust, Los Angeles (formerly known as Child Holocaust Survivors' Group of Los Angeles) was one of the first such group formed in the world. they are affiliated with the World Federation of Jewish Child Survivors of the Holocaust, representing nearly twenty thousand child survivors around the world.