Human Rights Shabbat Service: December 9, 2016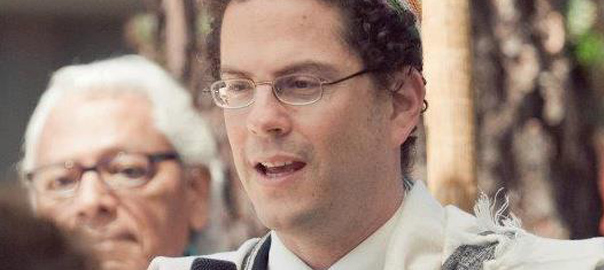 This year, we have a special conjunction of dates–International Human Rights Day actually falls on Shabbat, December 10th. As such, we at BCC, join the movement of T'ruah, that focuses on the Universal Declaration of Human Rights itself and exploring how its values can be put into action.
Join Rabbi Lisa Edwards, lay leader Robin Berkovitz and guest Rabbi Jonathan Klein on Friday, December 9, 2016 at 8pm for Shabbat singing and prayers as we mark International Human Rights Day.
Human Rights Shabbat is a chance for communities from across the United States and around the world to come together to learn about the Jewish tradition's deep connection with human rights. In the climate we find ourselves in, this sacred work is more important than ever. We need more Torah of justice, love and kindness in the world. Most urgently, in these incredibly difficult times for us all, it is more important than ever to get our communities to understand the Jewish imperative to fight for the human rights of all. We hope that Human Rights Shabbat will serve as a catalyst to build the momentum we need in the Jewish community to make discussion and action around human rights issues commonplace.
BCC member Rabbi Jonathan Klein, Ex. Dir. of CLUE to be our speaker that night. CLUE (Clergy and Laity United for Economic Justice)'s mission is to bring together clergy and lay leaders of all faiths to join low-wage workers in their struggles for justice.
In an era when so many of us find ourselves suddenly drowning in a maelstrom of efforts to devalue our inherent worth due to our skin color, gender association, religion, choices for intimate partners, and the list goes on and on…how do we not only prevent this profaning of all that we hold
sacred, but aspire to new heights of compassion, justice, love, and celebration of our lives? Where can we still find the just and sacred?
Rabbi Jonathan Klein, BCC member and Executive Director of Clergy and Laity United for Economic Justice, will share where he still finds the just and the sacred, even in these difficult times. Currently organizing congregations throughout Los Angeles and Orange County to resist and undermine the current political wave of cheapening immigrants and AMEMSA (Arab/Middle Eastern/Muslim/South Asian) people, he will describe the ways we can break through the sadness and once again celebrate life's daily blessings.