"It's Raining Cats And…" – Shabbat Noach – November 4, 2016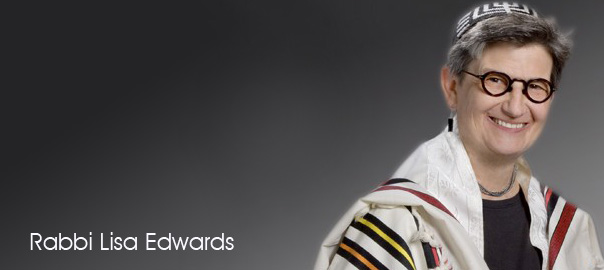 If you've been recently to the house Tracy and I share you likely know that our yard was selected by a large group of feral cats to be their new home. We're on our second litter of kittens (that is, the cats are on their second litter), and our next door neighbor, whose home the cats also enjoy, now spends a good deal of her time trying to round them up, get them "fixed" as we say, tamed, and off to good homes. Several of them, however, are not likely to be adopted, and may just live out their lives in our yard — Tracy feeds them dry cat food, we nod hello upon coming and going, and other than that, we live in harmony, if not exactly as a family.
I bring all this up tonight in part because it is Shabbat Noach, and Rabbi Heather and Cantor Juval are taking the opportunity of the story of Noah and the ark in this week's Torah portion to think about pets and other animals who affect our lives.
Though I'm not a cat person, and we don't plan to adopt any of these feral cats, I did give some thought this week to how easily we've developed this sort of distant, but caring relationship to them. How we smile when we arrive home and see them hanging out. How easily we added the cost of cat food into our food costs — even though the amount adds up — we're feeding about 8 cats!
I wonder if Noah and his family had any such responses when they walked around the ark seeing all the animals they suddenly, not by their design, had to feed.
And also this week, I've begun in earnest to work on the ballot for election day next Tuesday. With 17 measures, California state has the longest ballot in the country this year. Plus a bunch of county and city measures. So it's nice to look up from my efforts there, and glance out the window in my study to see the kittens playing in the tree outside.
Among the city propositions to be voted on Tuesday (Tuesday? YES THIS COMING TUESDAY!!!! I can't believe election day is finally almost here!!!) is Prop HHH. Placed on the ballot by a resolution of the Los Angeles City Council, HHH "asks Los Angeles city voters to approve a general obligation bond that would raise money to build housing for chronically homeless people.
The proposal involves complicated financing and service arrangements between the city, county and state, according to the LA Times.
What would Proposition HHH do?
If the measure obtains the two-thirds vote needed to pass, the city would borrow up to $1.2 billion over 10 years for construction projects to provide "safe, clean, affordable housing for the homeless and for those in danger of becoming homeless."
The City Council resolution that placed Proposition HHH on the ballot requires that 80% of the money be directed to permanent supportive housing. Up to 20% could be spent on conventional affordable housing without services, and an unspecified amount could be spent on shelters and other measures such as portable showers and storage facilities.
Every organization I respect is endorsing HHH, including CLUE — Clergy and Laity United for Economic Justice, the organization our friend and BCC member Rabbi Jonathan serves as Ex. Director. During the week of Sukkot I attended an afternoon long conference for clergy from all faiths encouraging us to help support HHH.
And YIKES — on this longest in the country ballot, HHH is near the very end, on the p.8, the last page, so it's important not to get ballot fatigue while you're in the voting booth.
So will HHH, if it passes, end homelessness in LA? No, but over the next 10 years it will create about 10,000 units of "permanent supportive housing" for people who have been living on the street for a year or more because of mental illness, physical disability or addiction. "Permanent supportive housing" primarily consists of apartments with a high percentage of single units in buildings that include space for on-site case managers and clinicians. It is paired with services that can include mental health treatment, addiction therapy and vocational training.
It is endorsed by many experts in the field as the best approach to ending chronic homelessness.
Now here's something to consider about HHH — it will in part be paid for by an increase in property taxes for private and commercial properties. I have a sad confession to make, when I first heard that, I balked — briefly, but still I balked. And I've since heard a number of people say they don't want their property taxes to go up, that they pay too much in property taxes already. If HHH passes, property taxes will increase gradually, adding about $30-70 a year for most Angelenos, with a cap on the increase in 2027. $70 or so a year — less than $10. a month for most Angelenos –That's much less than Tracy and I will soon be paying for cat food, for cats who seemed to be doing just fine before we started feeding them.
Noah's ark may have been the first homeless shelter on earth — designed by God, built by God's human partner, Noah, it provided "temporary supportive housing" for over a year to every variety of animal that God created.
And it provided the possibility, after the flood, to re-people, and re-animal the world. But the rescue of humans and all the other animals also led to the need for "permanent supportive housing," a need that still exists in the world. A need that we who reside in Los Angeles and have registered to vote have an opportunity to help provide in this year's election. I hope we all will vote in favor of HHH.
And once we vote it in, how will we make sure it does what it's meant to do? That's even harder than getting it passed, of course. But our city officials have a plan for that as well — including the creation of an administrative committee of city officials and a citizen committee to provide oversight.
And that leads me to something else I want to mention to you tonight. Our own Rabbi Heather Miller, as I hope most of you know by now, was appointed this week by the LA County Board of Supervisors to the new first-ever Civilian Oversight Commission for the Sheriff's Department, with a mandate to promote transparency in law enforcement and restore public trust.
LA County Supervisor Mark Ridley-Thomas, one of the principal authors of the motion (along with Supervisor Hilda Solis) that created the Commission, said about it: "Civilians must play a critical role in holding law enforcement to the highest standards of constitutional policing. This Commission will bring new ideas to the forefront, establish new discourse, and bring new urgency in finding solutions…
If law enforcement is to be effective in the context of 21st century policing, it must have civilian input." [Ridley-Thomas Facebook page]
What an honor for BCC that one of our clergy has been chosen to play such a role. (And Cantor Juval and I are so glad it's Heather!)
This past Tuesday at the Board of Supervisors meeting, the Board seated the Commission's executive director and nine members, including legal scholars, current and former law enforcement officials, civil rights activists, religious leaders, and an advocate for victims of violence.
So besides being proud of Rabbi Heather and grateful to her for her willingness to serve, I want us all also to be mindful that this VOLUNTEER POSITION requires a huge time commitment, and more than a little stress, I'm sure. The whole nation will be watching, they told us on Tuesday, four years in the making, this is the first commission of its type in the country.
Kol Hakavod, Rabbi Heather,
Perhaps your willingness to serve to make our law enforcement and our county a safer and more just place for everyone, will inspire some of us to help in other ways — perhaps to help end homelessness in our county too.
Rabbi Heather,
May your service to community, your commitment to help end racism, to making our world a safer and more just place, more filled with heart and humanity, take hold through this grand experiment. In speaking truth to power, in watching over some of the most vulnerable in our county, in working with a diverse group of people and agencies, may they come to discover what we at BCC already know — that even one person who operates with honesty and who possesses a craving for justice, for fairness, for an end to oppression and prejudice, can make all the difference.
May you find strength — and may we, your synagogue community, help bring you the strength and courage you will need to carry out this new commitment in your life.
Bless you and your family as you travel forth on this new path.
WOW, so much going on these few weeks. And so much more to do, no matter the results of the election on Tuesday.
"Our kittens" — I mean, THE kittens were playing outside my window as I was writing this.
And I got to thinking…Thanks to Noah, they and we are survivors — of the flood and of all else that has so far threatened God's creations. I thought too about the fact that it's not unheard of for a homeless person to walk by our house when I am looking out the window in my study. I don't always smile when I see them, though my heart goes out to them.
Some of them come to pick up the redeemable cans and bottles Tracy and I put in a bag for them on Thursday afternoons. Once in awhile they sit themselves on the front steps of our house or the bench on our front porch for a little rest. If we see them do that, we usually let them stay a while before we ask them to move on. So far they do move on without a fuss.
Wouldn't it be nice if the world were such, if our city were such, if our hearts were such, that instead of asking them to move on, we could sit with them awhile and chat? Wouldn't it be wonderful — it could happen — if when we ask them to move on we could also hand them a card with an address where they could go and find their way to their own safe home? Please vote for HHH, and then let's work together so that perhaps, someday soon, a formerly homeless person could walk by our house and take a little kitten with them to keep them company in a storm, as they cuddle together in a warm, safe bed they can call their own.
Who knows? The Cubs didn't just go to the World Series, the Cubs won the World Series — proving that anything good could happen in our world.
Especially if we help.
Shabbat shalom.
__________
A Communal Prayer in Anticipation of a US Election
Thursday November 3, 2016
By Rabbi Julie Schonfeld, Executive Vice President of the Rabbinical Assembly :
אַתָּה חוֹנֵן לָאָדָם דַּעַת וּמְלַמֵּד לֶאֱנוֹשׁ בִּינָה
Atah khonein l'adam da-at u'm'la-meid le-einosh binah
Adonai, You grant us knowledge, and teach us understanding
Help us to recognize the gift of our vibrant and open democracy and the responsibility to nurture it.
Strengthen us to take our duties as citizens seriously, to hold in our minds and our hearts
all that is at stake in this election and to fulfill our obligations with integrity
May we discern Your Divine presence and amplify Your teachings through our actions and commitments.
Remind us of the goodness and diversity of the United States of America.
May we strive to care about those with whom we disagree as dearly as we care about our own ideals.
Guide our hands to reach out to one another, certain in the truth
that what unites us is greater than anything that divides us.
חָנֵּנוּ מֵאִתָּך דֵּעָה בִינָה וְהַשְכֵּל
Kha-nei-nu mei-ee-tach dei-ah v'inah v'has-kel
May you grace us with knowledge, understanding and discernment