Iva Bittová at BCC on Sunday, November 3, at 7:30.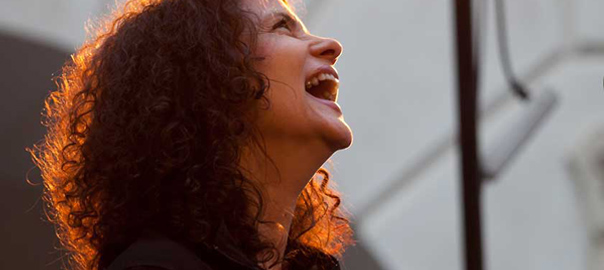 Iva Bittová's music is a blend of rock and East European music which she describes as "my own personal folk music". Her violin playing mixes different techniques, including playing the strings with various objects and plucking them like a banjo. Her vocal utterances range from traditional singing to chirping, cackling and deep throat noises. She puts her whole body into her performances, drawing on her theatrical skills. AllMusic.com writes: "Her irresistible charm, original use of voice, and fondness of melodies that sit on the border of avant-garde and playground nursery rhymes won her devoted fans around the world."
Opening act: Laurence Juber (see below)
Buy your ticket here
Bittová's countryman Milan Kundera wrote how Europe's "small nations" form another Europe. The violinist-vocalist may be 'small nation' Czech but "her musical worldview and visionary creativity acknowledge no borders. Her powers of spontaneous creativity are more bountiful than it is fair to confer on one person. Witness and marvel" [Ken Hunt]
Iva Bittová is of Roma (gypsy) and Jewish origin from the Czech Republic, and has become a musical sensation across Europe. She often plays at such venues as Carnegie Hall and is offering to perform at BCC in the intimate setting of our sanctuary as a fundraiser for the temple. This is going to be a seminal event at BCC that should not be missed!
Opening Act: Laurence Juber
Laurence Juber is an English-born guitarist who lives in California, often considered most famous for playing lead guitar in Wings from 1979 to 1981, he has since had a distinguished career as a solo fingerstyle guitarist.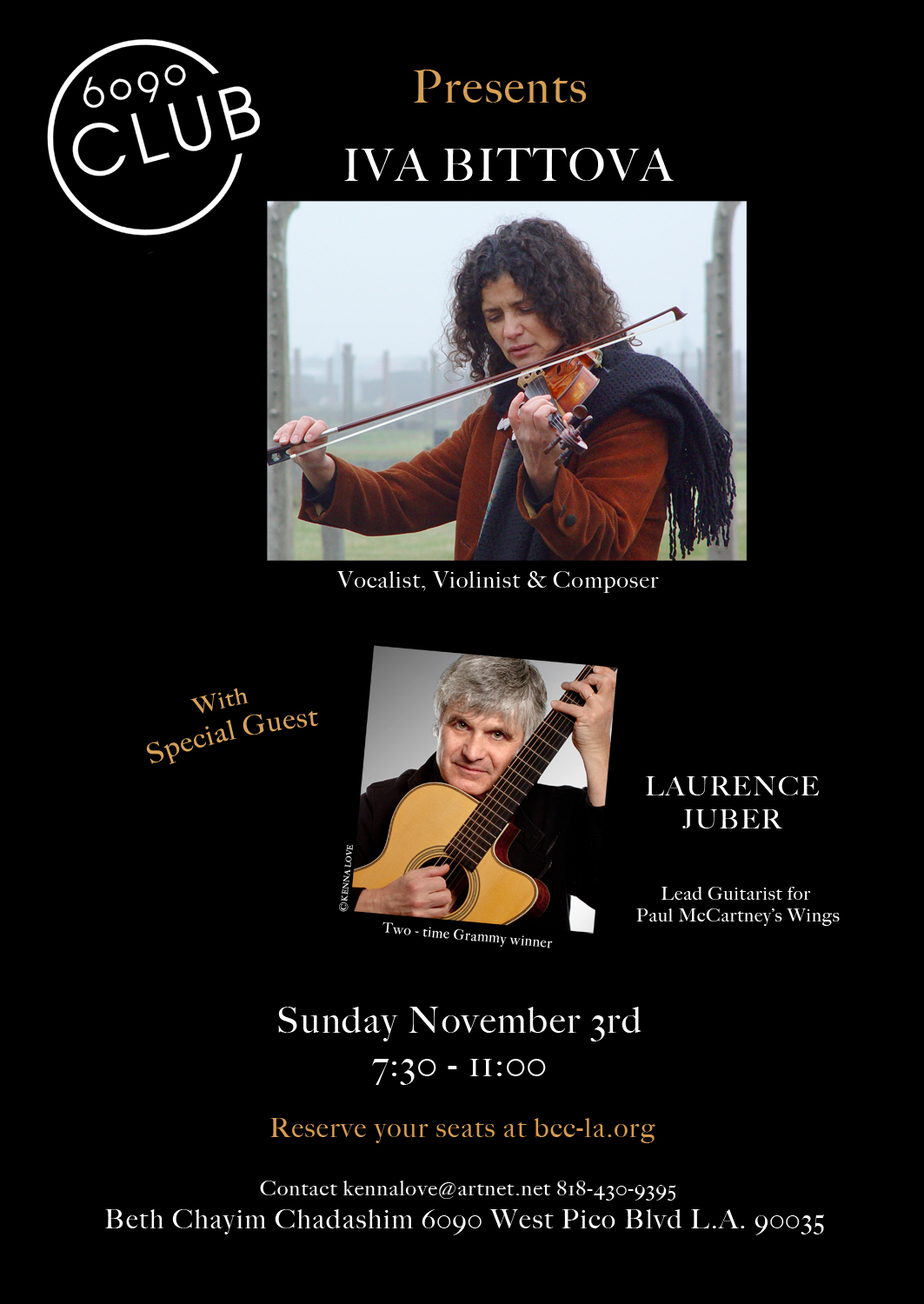 One Comment on "Iva Bittová at BCC on Sunday, November 3, at 7:30."