Jacob the Trickster, Telephone Torah Study, Thursday, October 31st, 4pm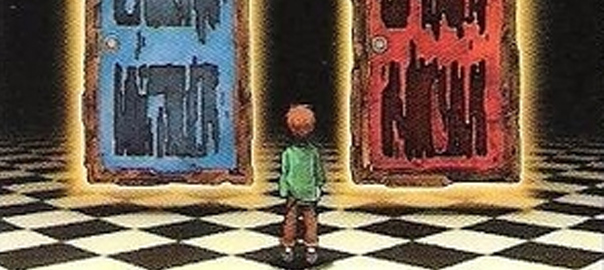 This week on our Telephone Torah Study we'll study how Jacob (with an assist from his mother Rebekah) changed his destiny through trickery Toldot (25:19-28:9), this Thursday, 4-5pm. To join in on the conference call, please dial 702-851-4044, when prompted punch in 2, then our pass code 22252#.
Suggested Reading
'Overcoming Destiny: Jacob and Rebekah teach us that we can alter our destinies and achieve greatness' a Toldot commentary by Gary Rubin:
In each of these instances, the normal male-dominated world of the Bible is shaken by the emergence of a female who, through her decisive action, represents that everyday assumptions about the world can be broken by humans acting with a sense of purpose and justice.
The Bible places these two theories of history side-by-side. Both govern human behavior. In most cases, humans will follow natural rules such as primogeniture or make little effort to alter their basic characters. But Toldot teaches that we need not be constrained by rigid rules or personal habits. Like Jacob and the women of the Bible, we have the capacity to overcome the ordinary, achieve greatness and change the world.
Read the full article on My Jewish Learning
Selected Verses of the Week
1.   Adonai said to [Rebekah]: "Two peoples are in your belly; two nations shall branch off from each other [as they emerge] from your womb.  One people shall prevail over the other; the elder shall serve the younger." (Gen. 25:23)
2.  When the boys grew up, Esau became a skillful hunter, a man of the outdoors: but Jacob was a homespun man, keeping to the tents.   (Gen. 25:27)

3.  "Do you have but one blessing, Father?" said Esau to his father.  "Bless me!  Me too, Father!" And Esau cried out and wept.  (Gen.27:34)