Jeff Bernhardt's "Therapy" Premieres in March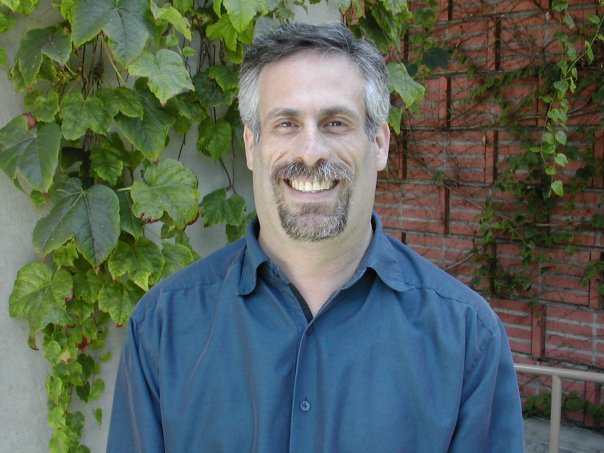 BCC member Jeff Bernhardt's new play Therapy explores the line between personal and professional relationships, and it looks as if his inspiration comes from his own professional work. "As a licensed clinical social worker I work with many clients in different settings," Bernhardt explains. " I became interested in exploring how therapists may deal with a situation in which a client's crisis triggers their own issues. It is not unusual for a client's issues to bring up issues for a therapist (it is called countertransference) but when it does, the challenge is to deal with it on our own. In some ways, therapy is about drawing back the curtain on what happens behind the scenes for the therapist. One new patient makes a decision that may change the life of the therapist forever. "
Jeff Bernhardt is a writer, Jewish educator, a licensed clinical social worker and a Jewish communal professional. His writing has been published in the short story anthology 'Mentsh' (edited by Angela Brown) and in 'Rosh Hashanah Readings' (edited by Rabbi Dov Peretz Elkins) as well as in the Los Angeles Times and the Journal of Jewish Communal Service. In addition, a number of his articles have appeared in The Jewish Journal of Greater Los Angeles, as well as other national Jewish publications. His dramatic readings 'Who Shall Live…?," Standing at Sinai' and 'Those Who Walked Beside Us' have been performed at synagogues throughout the United States as well as at Jewish schools and other Jewish community institutions.
The first play Bernhardt wrote and directed was 'Mixed Blessings,' which premiered in January 2010 in North Hollywood. In 'Therapy,' he directs Lynn Ann Leveridge, whose resume includes guest starring in TV shows like 'E.R.' and 'Roseanne,' and who recently appeared in the acclaimed TV show 'American Horror Story.' The cast also includes actor Jed Sura, who is currently working on two new movies, to be released next year (Sura is the partner of Renée O'Connor, who played the iconic Gabrielle in 'Xena: The Warrior Princess.') "I posted the casting notice on Los Angeles casting sites and auditioned many talented actors from around the greater Los Angeles area," Jeff says of the process. " I am very fortunate to have such a talented cast."
How important is Judaism to you in your writing?
"I write on subjects that speak to me on a personal level. I am often inspired by events and issues that happen in my life or in the world which make me curious to explore those issues. Often the subjects grow from a passion of mine. In some cases my writing is about triggering conversations such as with my dramatic readings and my new book, On Sacred Ground. My play, Mixed Blessings, grew out of a visit to Germany with a group of Jewish professionals, and the questions it raised for me. I am interested in the human questions, many of which grow from my relationship to my faith."
Men's and Women's Havurot of BCC are having a joint activity in one unforgettable night of culture, seeing the play 'Therapy' together in a 'Theatre Party' on Saturday evening, March 16th. Click here for more details.
By: Yanir Dekel, archive.bcc-la.org