Jewish Journal Features George Guzman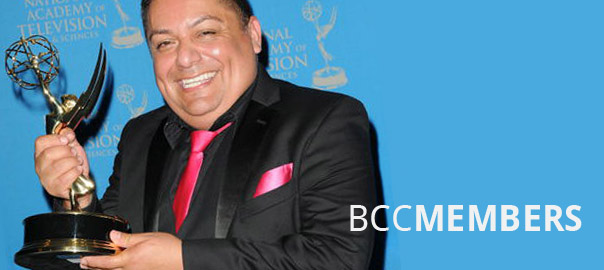 The Jewish Journal featured an interview with BCC member George Guzman. Read it here.
George Guzman, 45, grew up in a Catholic home in Corona, Calif., and though he served as an altar boy at his local church, he never felt connected with the religion. In 1995, he turned his back on Catholicism forever.
It happened when Guzman, who now lives in Long Beach and works as head hairstylist for the TV soap opera "The Young and the Restless," visited a Catholic church in West Hollywood with his sister, who was going to confession. While the priest forgave her sins, Guzman was met with hostility because of his sexuality.
"I told the priest I had used profanity, and he says, 'That's it?'" Guzman remembered. "He asks, 'Have you ever been with anyone? Were they male or female?' I say male, and he asks if there were many males or one male. I said many males at one point, but now one male that I'm in a relationship with. He told me it was a sin against God and the church, and that he couldn't absolve me of my sins, because I was going to do it again. He told me to break up with the guy I was dating."
After that, Guzman said, "For the first time in my life, I was able to look at what I was investing my faith in, and said that this is a joke. That experience, coupled with the Christian right being so vulgar about being against gays ruined my whole idea of God and the church."
Following his fallout with the church and then the end of his relationship, Guzman decided to seek out a relationship with a Jewish man. Although he hadn't considered converting or seriously looking into the religion, he said he had always felt a bond with it. "Back in sixth grade, when we started studying the Holocaust, I remember always asking the nun, who taught our class, why we didn't do anything to help the Jews. There was never a good answer for me."
Continue reading on the Jewish Journal