Jewish World Watch: Investing in Congo's Future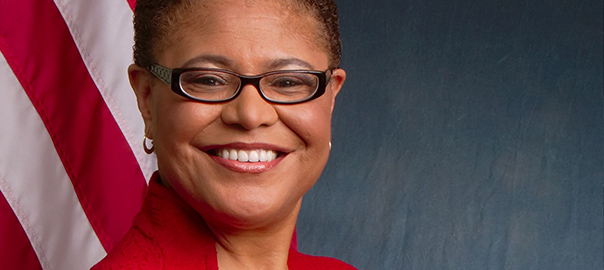 Beth Chayim Chadashim joins Jewish World Watch and the Museum of Tolerance for an evening with Congresswoman Karen Bass, Ranking Member of the House Foreign Affairs Committee's Subcommittee on Africa, and other leading experts on the region on May 14, 2014.
The conflict in Congo has claimed more than 5.4 million lives and continues to threaten millions more on a daily basis; yet, the Congolese strive for a better future for their country and Congo is brimming with possibilities for constructive partnerships. Congresswoman Bass, a critical voice championing policies to end Congo's crisis, will lead a discussion about challenges and opportunities facing the country, as well as the vast potential for sustainable economic growth throughout Africa.
May 14, 2014 @ 6:30–8:30 PM
(Doors open at 6:30. The event will start promptly at 7:00.)
Museum of Tolerance
9786 W Pico Blvd, Los Angeles, CA 90035
Speakers
Congresswoman Karen Bass, Ranking Member of the House Subcommittee on Africa
Naama Haviv, Jewish World Watch
Pastor Kasereka Kasomo, African Christian Community Church
Sasha Lezhnev, Enough Project
Co-Chairs Natalie Blake and Erin Rottman
Click on the photo below to RSVP to this event. Secure your spot!