Jews share a sense of place in L.A. history – By Stephen J Sass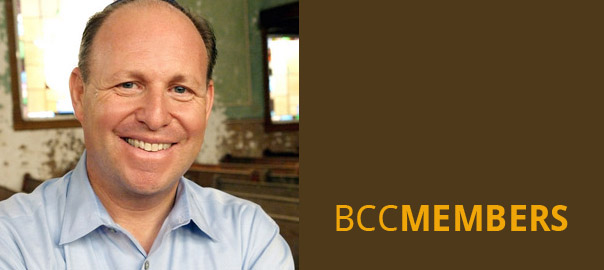 Yasher Koach to BCC's own Steve Sass for his article in this weekend's Jewish Journal! Coinciding with the run of the "Jews in the Los Angeles Mosaic" exhibition at the Autry National Center,  Sass writes the first of a new monthly Jewish Journal feature showcasing various aspects of Los Angeles' Jewish history.
One doesn't have to be an L.A. hater to share the commonly held notion that the words "Los Angeles history" are oxymoronic. While those of us who actually grew up here may have visited Olvera Street as third-graders and built California missions out of sugar cubes as fourth-graders, somehow we also picked up from our teachers that these were exercises in the perfunctory — this wasn't a real history, or, moreover, a real city: it wasn't old enough, storied enough, weighty enough nor city-like enough to merit a modicum of the attention deserved by the past of wherever it was those teachers came from.
And if there's truth to the conventional wisdom that Jews are just like everyone else, only more so, then most Jewish Angelenos' connection with local Jewish history has been even more tenuous. "What history? Everyone came here after World War II," responded the Los Angeles Hebrew High School principal when I proposed teaching a class on the subject for students some 30 years ago. (To his credit, despite his doubts he allowed the course to go forward.)
In fact, Los Angeles' Jewish history can be traced back to the tailor-merchant Jacob Frankfort, who arrived here in 1841 and was the first Jewish resident of El Pueblo de Nuestra Señora la Reina de Los Ángeles. Nevertheless, it was, indeed, the thousands of returning G.I.s, along with their families and friends, who launched one of the greatest internal migrations in Jewish history, ultimately tripling the 150,000 Jews living here at the end of the war and forever transforming this city and its Jewish community.
Los Angeles, with its unique confluence of climate and geography, seemingly unbounded economic and cultural opportunities and an unending flow of newcomers, is now home to between 500,000 and 600,000 Jews. With 10 percent of the U.S. Jewish population, it is the nation's second largest Jewish center, after New York. But even as the city nurtures the aspirations of Jews as individuals, Los Angeles also challenges Jewish communal life and identity and is, perhaps, a harbinger of the American Jewish future.
Today, after a relative dearth of scholarly interest, the study of Los Angeles history as a whole, as well as local Jewish history specifically — and the intertwining of the two — is finally flourishing, whether it's to compare similarities with other major cities and their Jewish communities or to contrast the differences. (One focus being, for example, the presence and impact of Hollywood, the relationship of its movers and shakers to their Jewishness, the Jewish community and Israel, and how the industry shaped, and continues to shape, the image of Jews).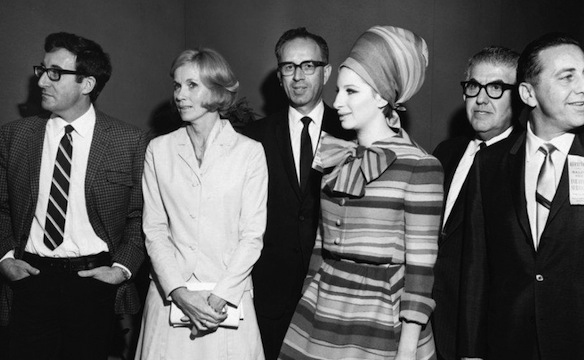 No less than a minyan of professors, as well as community and family historians, will participate in the public "Jews in the Los Angeles Mosaic Symposium" to take place at the Autry on May 19. In other developments, UCLA's Center for Jewish Studies, in cooperation with a host of institutions, is in the process of creating a multimedia, digital archive called "Mapping Jewish L.A." The Jewish Studies Interdisciplinary Program at California State University, Northridge, is starting a "Mapping the Jewish Valley" project. The recent "Light and Shadows: The Story of Iranian Jews" at UCLA's Fowler Museum included moving installations depicting Iranian-Jewish life in Los Angeles by artists Shelley Gazin and Jessica Shokrian. A new entry on the Jewish film festival circuit is "Once Upon a Time at 55th and Hoover," a documentary short by professor Andrés Enrique-Arias, about Jews who arrived in Los Angeles from the Island of Rhodes during the first half of the 20th century and built a thriving community around their synagogue, Ohel Avraham, the Sephardic Hebrew Center, then located in South Central.
Read the full article on Jewish Journal