June 2015: Pride Month at BCC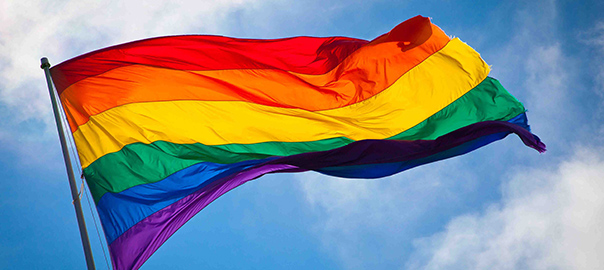 June 12: Pride Shabbat Service!
This year's Pride Shabbat Service – BCC's other "High Holy Day" – will feature special music, prayer, and visuals for all ages. Led by Rabbi Lisa Edwards and a host of service leaders – some human, some puppet, all queer!
It's on June 12 at 8pm
Join us to kick off Pride Weekend in Los Angeles. Services are followed by refreshments and friendship. First time visitors are especially encouraged to share in this special annual BCC Shabbat with their friends and family.
More details to follow soon.
BCC is located on 6090 West Pico Boulevard, Los Angeles, CA 90035
Before Shabbat – Join us for dinner! Friday, June 12, BCC Havurot Pride Shabbat Dinner, 6pm – 7:45pm: The BCC Havurot will be celebrating Pride with a community Shabbat Dinner, right before Pride Shabbat Services. The complete menu will be listed soon, it will be delicious as usual. $20 per person. Paid RSVPs are required. No sales at the door. New friends are welcome to join! Send your payment to the temple office by check or credit card. DEADLINE TO RESERVE IS JUNE 10th, 3pm.
Sunday, June 14: Annual Interfaith Worship Service on the Parade Route
Join rabbi Lisa Edwards on Parade Day at 10:15 AM for the annual Interfaith Worship Service at the Corner of La Cienega & Santa Monica Blvd (outside of CVS)
March in the Parade!
Join BCC, American Jewish World Service, JQ International and representatives from across the Jewish community as we march in the West Hollywood Pride Parade (CSW)! Each year we come together to celebrate our history, legacy and milestones. This year more supporters from everywhere will join us too, because they believe in global GLBTQ rights and that everyone should be accepted for who they are and whom they love! Let us gather at 10:45am, the parade begins at11am. Meet BCCers, new and old friends, and supporters at Santa Monica & Crescent Heights Blvds, WeHo. Register here with American Jewish World Service for more details and to be counted!
Meet at Crescent Heights and Romaine

on

Sunday, June 14 at 10:45 a.m.

LOOK for American Jewish World Service (AJWS) signs

Our line-up number is 65

Please make sure to spread the word within your group, and tell marchers to be prepared for sun with plenty of water and sunscreen.