Kadin Henningsen in The Forward / Weekend Activities August 16-18 / 2013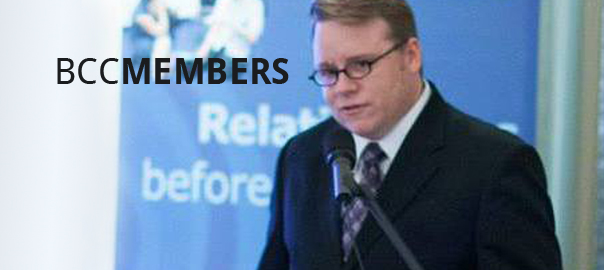 Our dear member Kadin Henningsen will give a farewell drash tonight (Friday) during Shabbat Service, before going off to graduate school at the Univ. of Wisconsin in Madison. Only this week, Kadin was featured on The Jewish Daily Forward's article, here's a taste of it.( Please scroll down for the weekend's BCC activities)
Growing up female and Methodist in the Midwest, Kadin Henningsen was inexplicably drawn to Judaism, empathizing with characters in Holocaust documentaries on TV.
Then in junior high, Henningsen had a revelation while reading Chaim Potok's "The Chosen": "I remember thinking I was supposed to grow up to be a Jewish man."
Less than two decades later, the premonition came true. At 30, Henningsen transitioned genders and converted to Judaism, all within the span of a single summer. "It was a circular process," he said. "The more entrenched I became in Jewish knowledge, the more comfortable I started to feel with my masculine identity."
Read the full story on the Forward
Friday, August 16 at 8:00 pm: Shabbat Services led by Rabbi Lisa Edwards & Cantor Juval Porat with a farewell drash by Kadin Henningsen. Join us for an evening of blessings and memories as we bid BCC member Kadin Henningsen a joyous journey to the University of Madison. A special oneg is being sponsored for Kadin by Adam Barron, Jessica Donath, Bonnie Kaplan & Sylvia Sukkop. Also sponsoring our oneg this week are Leigh Grode & Joan Spitler with one of their own delicious cake offerings to celebrate Marc Gottehrer's birthday.
For our friends outside Los Angeles: Shabbat Services at 8pm will be live streamed.Click the "Worship" tab above, on the roll down menu choose "BCC Live Video & Audio" to view the stream.
Friday, August 16 at 7:15pm – 7:45pm: Music for Lay Service Leaders & Worshippers. In these short 30 minute sessions, we'll look at congregational tunes for Friday night services. Beginners are most welcome to join!
Saturday, August 17, at 10:00 am Saturday Morning Minyan. Join BCC for a traditional style Shabbat Morning Service. An English transliteration of the service is available—making it very easy to participate and follow. The Saturday Mornign Minya is followed by a potluck lunch. New friends and learners are welcome.
Saturday, August 17, at 12:30 pm: Screening of The Man I Am + a talk with A Wider Bridge's Executive Director Arthur Slepian.  Join Cantor Juval Porat for a meet & greet with Arthur Slepian, Director of A Wider Bridge, co-sponsors of BCC's 2013 Trip to Israel. There will be an opportunity for those wishing to join this voyage to ask questions about the itinerary. The Man I Am, is an interesting film by Shiri Shahar on a unique perspective of the Israeli Transgender Community.
Sunday, August 18, at  7:45 am: Project Chicken Soup . Many BCC Members LOVE the good works of Project Chicken Soup and lovingly help prepare the monthly Kosher meals delivered to home bound clients of the Los Angeles Jewish AIDS Services. Help with this important mitzvah. Click here to join.Look for our annual food and toiletry drive for Project Chicken Soup during the Days of Awe.  Pick up a bag or two and fill them up!