Keshet is now accepting nominations for the 1st annual Landres Courage for Dignity Award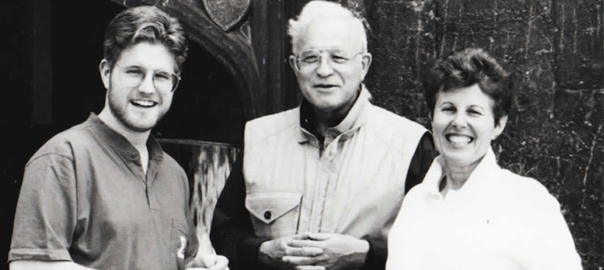 Keshet, the leading national organization working for the full equality and inclusion of lesbian, gay, bisexual, and transgender Jews in Jewish life, is now accepting nominations for the first annual Landres Courage for Dignity Award, expressing the commitment of Dr. Peter z"l and Renata Landres to the equal dignity of all people.
The award, to be presented September 18th, 2014, in San Francisco, California, will be given to a deserving recipient who has Exhibited public courage as an ally in the cause of advancing and assuring the full inclusion of lesbian, gay, bisexual, and transgender people in society And/Or Used his/her/hir privilege, even at some personal risk or cost, to ensure dignity for someone or some group without privilege.
Please email nominations to: LandresAward@keshetonline.org and include:
• The name of the person you are nominating.
• Their email, phone number, and mailing address.
• A brief (500–1000 word) statement describing why you think this candidate is deserving of the award. Please speak to the values expressed in the description of the award, and the actions and impact of the person you are nominating.
• A brief bio of your nominee.
Please include your own name, email, and phone number.
Nominations must be received by March 17th, 2014 to be considered for the Award.
About the Founders of the Award
The Award honors two people with deep care for the welfare of anyone who has suffered because of discrimination.
Dr. Peter David Landres z"l, a child, adolescent, and adult psychiatrist and psychoanalyst, devoted his professional life to helping people find shelter from the storms of the mind. His generosity of spirit could be found in his capacity to listen without judgment and to give wise, compassionate counsel.
He defied the psychiatric orthodoxy of his day that pathologized non-heterosexual identities; he accepted and forged friendships with people without regard to sexual orientation or gender identity, let alone any other marker of difference.
Renata Landres—whose early childhood is, among other narratives, the story of people in Central and Southern Europe putting themselves at risk to protect her family—has dedicated herself, through teaching, counseling, and financial advising, to helping people assert their own agency and dignity, regardless of race, gender, age, or immigration status.
Renata and Peter imparted these values to their son, Shawn, who has sought to live them out, in part, through his service to Jewish Mosaic and Keshet.