Krystallnacht, Rabin Yahrzeit: Shabbat Chaye Sarah Nov. 6, 2015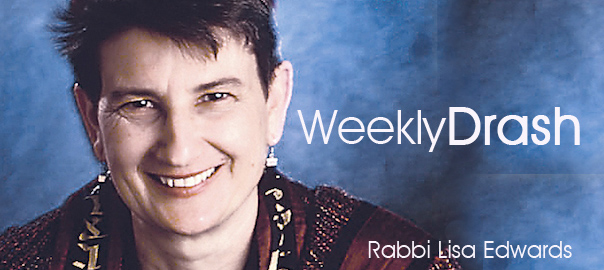 Any idea who is speaking here:
He said in an interview that he thought he had "made a difference to a lot of people" and went on to say, "I don't think we've learned anything… the world today is in a more dangerous situation than it has ever been."[70]
Who said it? Any Thoughts?
[a few answers were offered] It could have been any of those people, and of course so many others too.
In fact, it was from a BBC Radio interview a year ago [28 October 2014], and the man being interviewed was Sir Nicholas Winton, a name not familiar to all of you, I'm sure, even though we've often mentioned him here.
As we mentioned here in July and again at Yom Kippur, Sir Nicholas Winton died this year on July 1 at the age of 106.
According to the entry about him in Wikipedia:
Sir Nicholas George WintonMBE (born Nicholas George Wertheim; 19 May 1909 – 1 July 2015) was a British humanitarian who organized the rescue of 669 children, most of them Jewish, from Czechoslovakia on the eve of the Second World War in an operation later known as the Czech Kindertransport (German for "children transportation"). Winton found homes for the children and arranged for their safe passage to Britain.[2]
The world didn't find found out about his work until 40 years later, in 1988.
The British press dubbed him the "British Schindler".[3] On 28 October 2014, he was awarded the highest honour of the Czech Republic, the Order of the White Lion (1st class), by Czech President Miloš Zeman.
https://en.wikipedia.org/wiki/Nicholas_Winton
Why Sir Winton is particularly precious to our BCC community is that one of the 669 children he saved was our friend Olga Grilli, who came from the same town in Czechoslovakia as BCC's survivor Torah scroll. At age 11 Olga left Chotebor and her family behind and boarded what turned out to be the last of the Czech kindertransport trains. She had wanted to wait for the next one so she could go with her young cousin, but her mother insisted she go now. The last scheduled train – the last group of 250 — was "derailed," that is to say it never left the station because it was scheduled to leave Prague on September 1,1939. Anyone know what else happened that day to prevent the train's departure?
Yes, with Hitler's invasion of Poland on the same day, the Second World War had begun.[14][20] Nearly all of the children in that group of 250 perished during the war.[23]
When Sir Nicholas gave that interview a year ago, saying we hadn't "learned anything" and that the world was more dangerous today than ever, he hadn't yet lived to see (and in fact he wouldn't live to see) all the outpouring of Syrian refugees, and the struggles those refugees are going through now.
At age 106, he might have thought it a blessing that he didn't have to live to see the state of the refugee crises in the world today.
I remember when my mother was dying, 14 years ago this Shabbat, Shabbat Chaye Sarah, it was only two months after the 9/11 attacks – 2001 – and she mentioned she'd just as soon exit the world now than see what came next. She didn't really have a death wish or anything, she was just noting that if she had to die…
One of the reasons I bring all of this up tonight is because next week sees the 77th anniversary of Kristallnacht ("the night of broken glass," or sometimes called Pogramnacht or Reichkristalnacht which suggest, more correctly, that the widespread violence (which took place throughout Germany, annexed Austria, and in areas of the Sudetenland in Czechoslovakia that had recently been occupied by German troops) was carefully instigated and orchestrated by the Nazis and not, as they claimed, a spontaneous outburst of the public responding to the assassination of a German embassy official in Paris by a young Jewish man (Herschel Grynszpan, a 17-year-old Polish Jew, had shot the diplomat on November 7, 1938. A few days earlier, German authorities had expelled thousands of Jews of Polish citizenship living in Germany from the Reich; Grynszpan had received news that his parents, residents in Germany since 1911, were among them).
(Ernst vom Rath).
It was Kristallnacht and the two days of widespread violence against Jews that led a young (20 something) Nicholas Winton to give up a planned ski trip in Austria and turn instead to try to save Jewish children in Czechoslavkia. He could see what was coming. Indeed, he would have saved more if more countries would have taken the refugee children – sound familiar?
[Again according to Wikipedia: ]After Kristallnacht in November 1938, the Dutch government officially closed its borders to any Jewish refugees. The border guards, marechaussees, searched for them and returned any found to Germany, despite the horrors of Kristallnacht being well known.[17]
Winton succeeded, thanks to the guarantees he had obtained from Britain. After the first train, the process of crossing the Netherlands went smoothly.[18] Winton ultimately found homes in Britain for 669 children,[19][page needed] many of whose parents would perish in the Auschwitz concentration camp.[20] His mother worked with him to place the children in homes and later hostels.[21][page needed]Throughout the summer of 1939, he placed photographs of the children in Picture Post seeking families to accept them.[22]  BUT Winton also wrote to US politicians such as Roosevelt, asking them for haven for more children.[22] He said that two thousand more might have been saved if they had helped but only Sweden took any besides those sent to Britain.[12][22]
Next week brings the anniversary of Kristallnacht, this week brought the 20th anniversary of the assassination of Yitkhak Rabin, then Prime Minister of Israel.
On this past Wednesday here in this sanctuary, a few BCCers joined with about 100 members of our neighboring congregation IKAR, plus some people from the larger LA community to listen to journalist Peter Beinart (invited by IKAR) to talk about Israel today, 20 years after we lost Rabin, famous to all as a military man who had helped create the modern state of Israel and who as a statesman, as Israel's Prime Minister, came to stand on the side of peace. On Nov. 4, 1995 he attended a peace rally, saying in his last speech, just minutes before he was assassinated by a young Jewish man: "I wish to thank each and every one of you, who have come here today to take a stand against violence and for peace. This government, which I am privileged to head, together with my friend Shimon Peres, decided to give peace a chance–a peace that will solve most of Israel's problems.
I was a military man for 27 years. I fought so long as there was no chance for peace. I believe that there is now a chance for peace, a great chance. We must take advantage of it for the sake of those standing here, and for those who are not here–and they are many.
. . . .
Peace is first of all in our prayers, but it is also the aspiration of the Jewish people, a genuine aspiration for peace."
A few minutes later Rabin was dead, but this aspiration for peace – it will never die, not if we don't let it.
Among the wise suggestions that Peter Beinart offered on Wednesday night, a way for American Jews to help the world move toward peace, was a relatively simple one (although is anything simple in this world these days?). Talk to Palestinians, he said, and to Muslims in general. Get to know each other.
That same morning Beinart joined here, I was on a panel at Archer School for Girls, a panel of women religious leaders – Muslim, Christian, Jewish – we spoke of how our faiths draw us toward making peace and making the world a better place.
This weekend two BCC members – Sylvia Sukop and Nate Looney — are at a retreat for the new cohort of "fellows" at a local organization known as Newground: a Muslim-Jewish partnership for Change [http://mjnewground.org/]. In the months to come, I'll be asking Sylvia and Nate to help us make some acquaintances, help us follow Beinart's suggestion that we get to know some people we don't yet know.
We've seen how that "method" works in our own lives, haven't we? We've seen how coming out as queer people and making the acquaintance of people who may have been afraid of us has in fact helped others overcome their fears – simply by getting to know us, dispelling myths, being real. Often our fears are of things that are not real, not true.
This week's touching Torah portion, Chaye Sarah, begins with the death of Sarah, and her husband Abraham crying over her lifeless body. And it ends with the death of Abraham (patriarch of both Judaism and Islam), and the moving moment when his sons Isaac and Ishmael, presumably estranged since they were young, come together to bury their father in the cave of Machpelah, the burial place that Abraham had obtained from "strangers" in order to bury Sarah; the burial place where our ancestors Sarah, Abraham, Isaac, Rebekah, Jacob and Leah are all supposedly buried. That place today, in the wrought city of Hebron, is not a place where the descendants of Isaac and Ishmael can come together peacefully – not to bury people or to pray or even just to live side by side. But we can dream, can't we?
Among the legends of that sacred place – the cave of Machpelah – is that through the back of it is an entrance to the Garden of Eden. That entrance for now is closed, but perhaps our little band here, perhaps some of us in this room, could be among the ones to shake the hands of strangers, to become friends, and to walk hand in hand through that entrance to the Garden – not as a metaphor of a world to come meaning an afterlife (olam haba), but "a world to come" meaning a future for this world (olam hazeh), our world, the one we live in now, God's world, the one we might yet learn to share, to live in together in peace.
Will you join me in trying?
Shabbat shalom