Las Virgines educator Renée Lamkay achieved her mission to mentor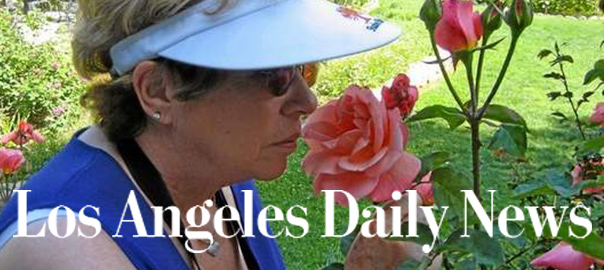 A wonderful tribute article to our friend Renée Lamkay who passed away, this week in the Los Angeles Daily News. The article also include quotes from Rabbi Lisa Edwards.
As an educator and real-estate agent, Renée Lamkay touched thousands of lives. According to those who knew the West Hills resident, that was just the tip of the iceberg.
On July 1, at age 76, Lamkay passed away of pancreatic cancer at her home.
"I think she'd want to be remembered as somebody who adored everybody she met," said Leslie Tuchman, Lamkay's life partner for the past 17 years. "She took an interest in and made friends with everyone she met, and included them in her life. She was just one of those rare kinds of people."
Younger brother Victor Lamkay, who followed his sister both from New York to California and into the teaching profession, recalled her zest. "Before she was ill, I used to get tired just listening to how many things she'd do in one day," he said.
"She was in a bridge club, she did golfing, she was in two book clubs. And a very important thing for the Valley — she helped establish the Savvy Seniors in Calabasas that offers art classes, music, exercise, computer. That was her most recent endeavor."
Rabbi Lisa Edwards of Beth Chayim Chadashim, where Lamkay served on multiple boards and committees for more than three decades, gave the eulogy at her friend's funeral, which was attended by hundreds.
"There was an openness to her," Edwards said. "People gravitated toward her as someone they could talk with, and she invited us to grow through the process of conversation. It could be doing fun things together, but you might also be having some important conversations while doing it, like where are you going in your life and what you might want to be doing differently."
Continue reading on LA Daily News