Massive Free Clinic Coming to Los Angeles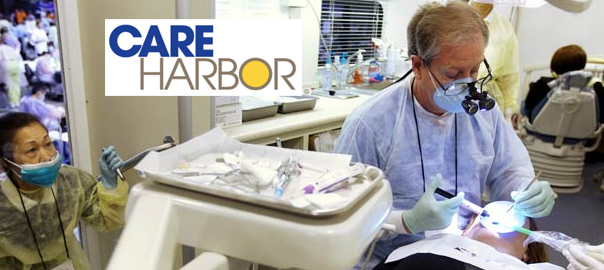 Care Harbor / LA will provide free medical, dental and vision care, prevention resources and follow-up care to thousands of uninsured, underinsured and at-risk individuals and families.
For four days, this massive event will transform the Los Angeles Sports Arena into the largest free clinic in California.
Medical, dental and optometry schools, provider organizations and thousands of healthcare professionals and general volunteers are coming together to make it happen. Care Harbor is L.A. helping its own. Be a part of it!
Dental: Cleanings, fillings, extractions and other procedures.
Vision: Eye exams, prescription eyeglasses.
Medical: Exams and screenings, women's health, immunizations, other services and procedures.
Hundreds of doctors, dentists, optometrists and other professionals will be on site to serve you.
Los Angeles Sports Arena • 3939 South Figueroa Street
OCTOBER 31 to NOVEMBER 3, 2013
You must have a wristband to enter (Pick up a free wristband on Monday, October 28th
at the Los Angeles Sports Arena Gates open at 6:00am / Distribution begins at 8:00am
First come, first served until all wristbands are given out One wristband per person)
Healthcare professionals may volunteer for as little as one half day. Medical / Dental / Vision Professionals Needed.
Last year's event provided free dental, vision, and medical care to almost 4,000 patients and follow-up care for all those who needed it. Over 1,000 patients were connected to the medical homes before leaving the event. This year, capacity is being increased, and even more services are being offered including an expanded preventive care component. For all of us in the healthcare community, this is a wonderful opportunity to help those in need of our help.
Register here to volunteer at the event.