Matthew Loren Cohen Joins Us This Friday!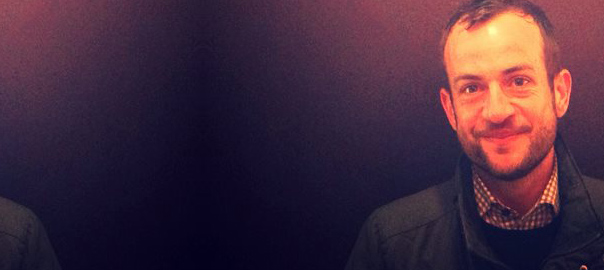 This Friday at Ruach Chayim service we're having a new musician, in addition to T.J. Troy on percussion. Matthew Loren Cohen is thrilled to be joining us for this special service.
Matthew Loren Cohen recently relocated to Los Angeles from Chicago where he was a music director and teacher for the famed Second City comedy theater. Matthew has composed music for and music-directed shows at Actors Theatre of Louisville, Arizona Theatre Company, Woolly Mammoth Theatre Company and Cincinnati Playhouse in the Park, among others. Matthew created and music-directed the critically-acclaimed improvised musical Best Musical! (Porchlight Music Theatre), music-directed The Nuclear Family (The Groundlings, The Belt Theatre) and wrote the original musicals Jason & Ben (New York Musical Theatre Festival) and Broads on Boards (The Annoyance).
Matthew's work has also been heard on The Daily Show with Jon Stewart, the Sundance Channel and Spike TV. Matthew also oversees Music Design by Matthew Loren Cohen which provides original and curated music for wedding ceremonies. For more detailed information, please visit www.matthewlorencohen.com!
Ruach Chayim Musical Shabbat, Friday January 31 at 8:00 pm!