Meet the Honoree: Cantor Juval Porat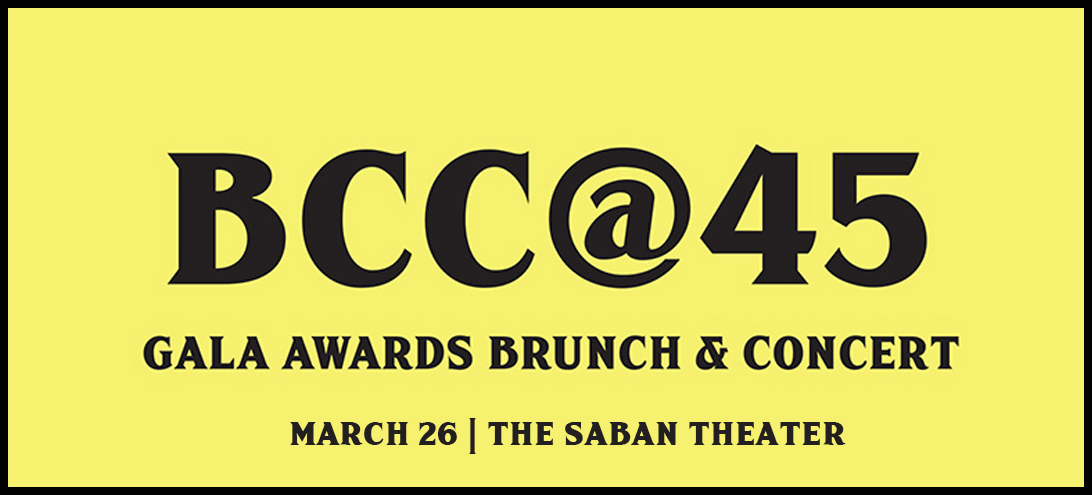 On March 26, Cantor Juval Porat will accept the Musical Culture Award at the BCC Gala Awards Brunch & Concert. We spoke with Juval before the event about his most memorable Shabbat Services and about coming out.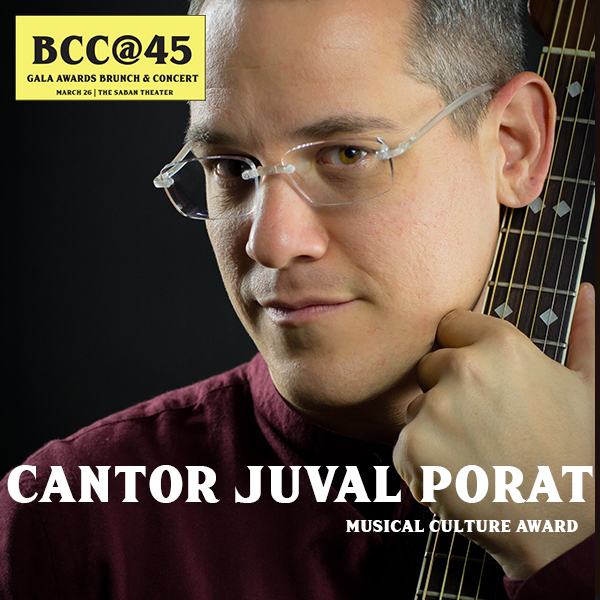 Juval Porat has been BCC's Cantor since 2009, after having graduated from the Abraham Geiger College in Berlin, being the first ordained Reform Cantor in Germany post World War II. After eight years of weekly Shabbat services, Juval recalls two in particular. "Some of the most memorable Shabbat services were when the Friday night same sex weddings became legal (again) in California and across the nation," he says. "The energy was so positive and I loved watching congregants get up from their seats and fill the sanctuary with dance and joy.
"I also remember the first Shabbat Service after the death of Debbie Friedman. There's something divine and sacred when the energy of an emotion is allowed to be present and held in all of its vulnerability by a large community and I think that's what happened in both those services and in any service really that I consider successful and memorable."
Whether it's other people's music (he is known for his love of Kylie Minogue!), for Juval music has always been an incredibly helpful medium for finding release, comfort, joy and healing. He released 2 albums so far: ' Shalem' was released in 2012 and recently He released his album 'Optimism.' With each of his album releases and special concerts he made at BCC, it feels like another part of Juval, that we didn't know comes out.
"One comes out almost on a daily basis, I find," Juval said when we asked about coming out as gay. "I first came out to my close friends in 8th grade, if I remember correctly. Every coming out experience drew me closer to the level of integrity I aspire to."
Cantor Porat works closely with Rabbi Edwards and Rabbi Miller to meet the spiritual and musical needs of BCC's congregation, works with BCC's family education program, directs the BCC choir, teaches adult education classes, produces concerts at BCC and collaborates with regional Cantors and spiritual communities, sharing his passion for music and the belief that through reclaiming and personalizing rituals and spoken words drawn from Judaism's rich tradition, healing, depth, meaning and sacredness can be provided to communities and individuals alike as they face their life's journey.
Who would be your LGBT living hero in America today and why?
Everyone who shows up to promote equality for all and advancement for all is really my hero – I don't tend to pick most favorite heroes (though there certainly are people out there whose courage and grace inspire me). It's an aspiration that might not be fulfilled in our lifetime, but I'd like to live with the mindset that no one is truly free until every human is.
Cantor Porat is a member of the American Conference of Cantors, representing BCC at various conferences. Some of Cantor Porat's music has been published by Transcontinental Music Publication, the largest and oldest publisher of Jewish music in the world, the ACC. Juval is humbled by the honor of being part of an esteemed group of musicians receiving the Musical Culture Award and grateful to everyone who has been part of the journey over the last 8 years.