Meet the Honoree: Cantorial Emerita Fran Chalin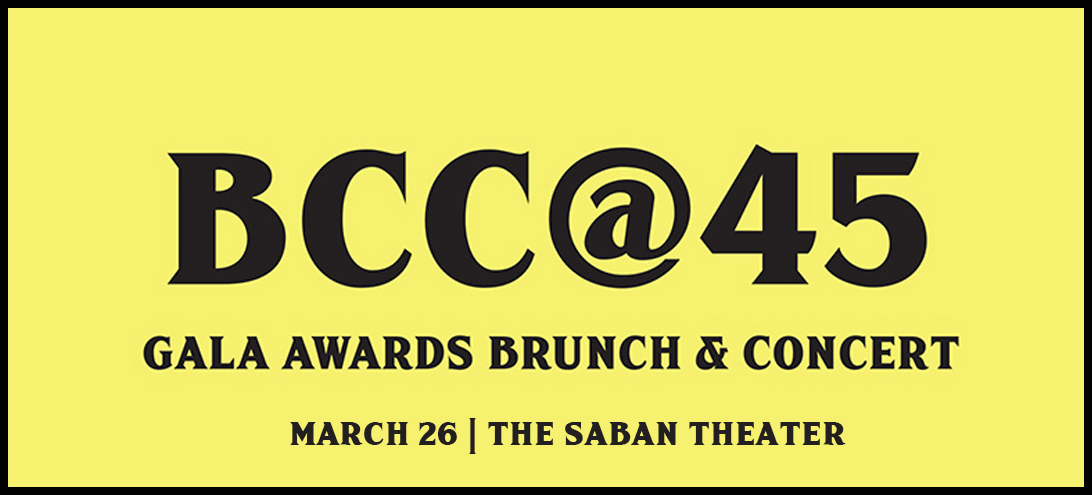 On March 26, Cantorial Emerita Fran Chalin will accept the Musical Culture Award at the BCC Gala Awards Brunch & Concert. We spoke with Fran before the event about her most memorable BCC moments, and about being the first clergy member with kids!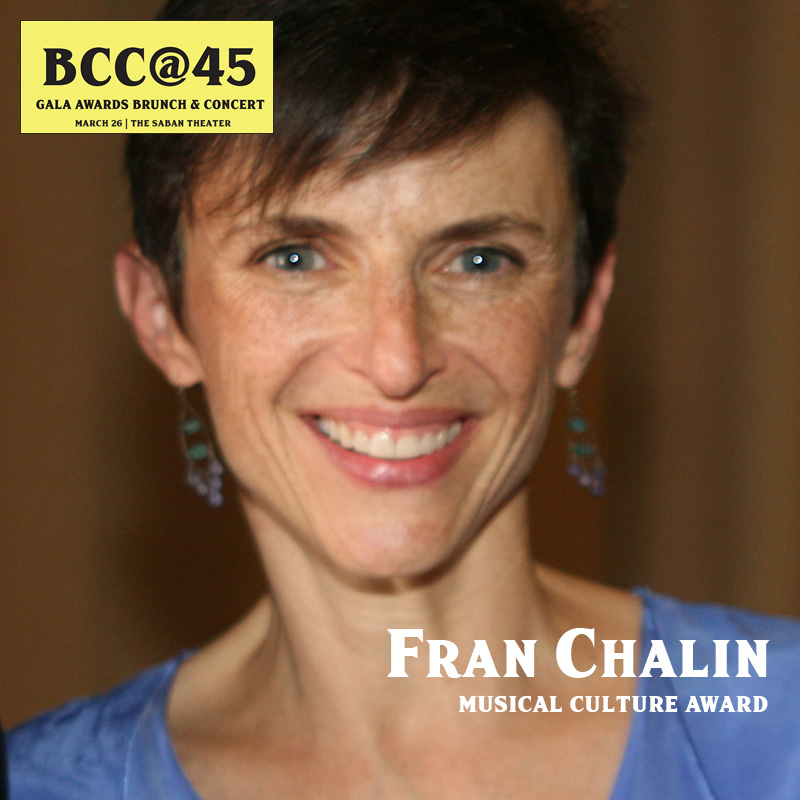 Carpenter, activist, social worker, writer, teacher, mother, spouse … the list goes on: Fran joined BCC in 1989, serving as BCC's Cantorial Soloist and co-clergy from 1993-2008, making an indelible mark on our community.
"So many memorable moments from BCC," Fran says, "but these two stand out: BCC participated in an event at Leo Baeck, where many Torahs rescued from the Holocaust were brought together for an evening of remembrance. At one point in the evening, people gathered the Torahs in their arms and danced while BCC's Gay Gezunt Klezmer band played."
One of the songs the band played that evening, Shnireleh Pereleh, will be performed by Fran at the BCC Gala Awards Brunch and Concert on March 26.
"It was as though the Torahs were leading their partners around," Fran recalls. "Those Torahs represented fragility and power, resistance and renewal."
The second moment, Fran notes, happened the evening after the World Trade Center Towers were destroyed. "Rabbi Lisa and I decided that we had to have a service that evening to provide a way for us all to comfort one another. People were in shock – dazed, crying, scared and grieving. Although we all left that night with pretty much the same feelings, we knew we had each other."
Fran started coming to BCC in 1989, after moving from Philadelphia to Los Angeles for graduate school. She first volunteered as lay song leader for Shabbos Services while BCC's search committee looked for a new cantor. In 1993, after co-leading BCC's High Holy Day services with Rabbi Marc Blumenthal, Fran was invited to become BCC's Cantorial Soloist.
Fran was actually the first full-time staff member at BCC to have children, which, she says, sounds crazy now.
"Although our kids, Eli and Rae, were certainly not BCC's first children, they were probably the first babies to have slept on a sheepskin on the Bima while their mother co-led Friday night services," Fran says, laughing. "They had their baby namings, funerals for their grandparents and their B'nai Mitzvah celebrations within the walls of BCC. As clergy kids, BCC was their second home."
During her time as clergy, Fran recalls some funny statements from each of her kids. "When Eli was seven he asked, 'Mom, what happens if a man wants to be a Rabbi or a Cantor, are they allowed?'"
"And when Rae was five and I was on my way to Shabbat services, she said, 'Just remember to tell everyone that they each have a little piece of God in them, and not to forget to say the Shma.'"
After leaving BCC, Fran went back to school to become a full-time hospice chaplain. She became hospice liaison for Tikvah, an outreach program for Jewish education about palliative and hospice care. "Most of us would prefer to die at home rather than in a hospital, so hospice care is both a gift to the person who is dying and to those they love. When someone says that having hospice services gave them the tools and the courage to stay present and connected even up to their loved one's death, I know this experience will also help them with their grieving in years to come."
Who is your LGBT American hero?
"Sarah Felder. In her performance of June Bride in the 90's, she made a plea to Gays and Lesbians not to discriminate against other sexual minorities: Bisexuals and Transgender people. 'After you have pried open the door of freedom, make sure you don't let it slam in the face of the ones right behind you.' She said it better of course. And, she was one of very few Lesbian or Gay artists saying it at all."