Meet the Honoree: Don Croll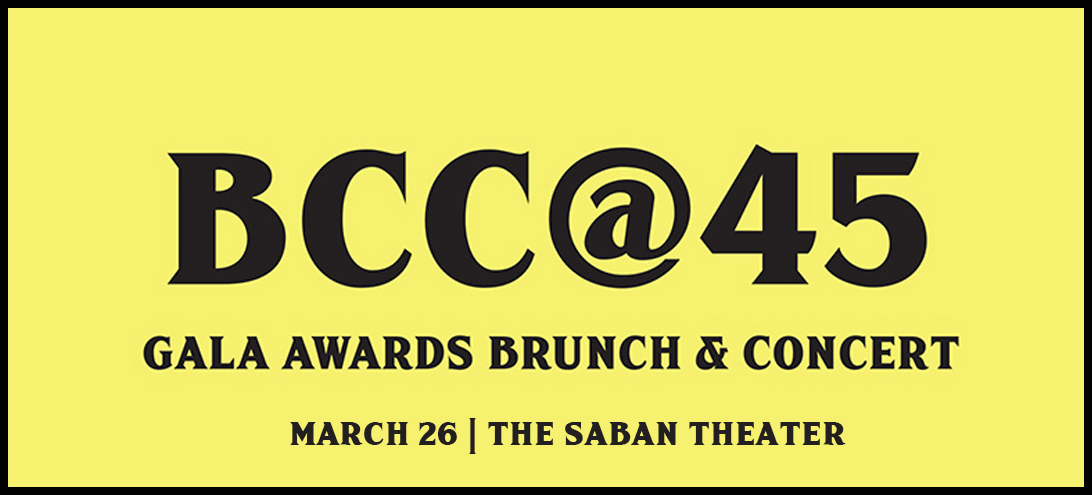 On March 26, Cantor Don Croll will accept the Musical Culture Award at the BCC Gala Awards Brunch & Concert. We spoke with Don before the event about homphobia in Texas, and meeting his husband at Beth Chayim Chadashim.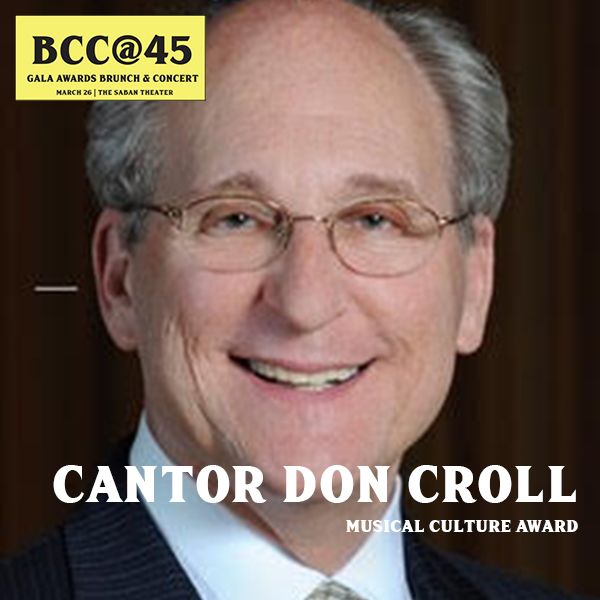 "Oy! Texas! What are we doing in Texas!!" says Cantor Don Croll. This is what many people probably ask him, or ask themselves silently. Jan had a more difficult time with the move than I did. I, of course, was busy at the temple and he was going to nursing school. It has taken a considerable amount of time to be comfortable with the fact that we live in a verrrry red state."
Don Alan Croll, Cantor Emeritus of Temple Shalom, Dallas, Texas, is celebrating his 38th year as a cantor. He has served congregations from Nyack, New York to Beth Chayim Chadashim, where he was our shul's first cantor (beginning 1986) for 6 years. He then moved to Dallas in 1996 to begin a 17-year position with Temple Shalom. "As far has homophobia is concerned [in Texas], there have been only a few cases. We had a State Senator resign. I was asked to participate in the installation of the conservative Chazzan. I recieved two phone calls and one letter saying that someone like me should not be allowed on the Bima and that every time I sing he would leave the sanctuary. I showed the assistant rabbi the letter and he said,'you and your partner will always be welcome in our synagogue.'"
Don Croll has learned that his path to becoming a cantor — with an Actor's Equity card and a Broadway run — was not that unusual. Croll made it to Broadway in a 1971 revival of 'On The Town', with Bernadette Peters, Phyllis Newman and a pre-Chorus Line Donna McKechnie. He played the bill poster and the Congacabana master of ceremonies and was part of the singing ensemble.
"The New York Times hated us," Croll said. Although the show got otherwise decent reviews, it closed after just 71 performances.
Croll also toured with Howard Keel and John Raitt in 'Man of LaMancha' and danced in a production of 'Fiddler on the Roof'. He had begun to establish a solid career — solid but not consistent.
"Then I didn't work for eight months," Croll said. "At the time I didn't realize that wasn't so terrible."
But Croll said he hated working temp jobs. He was married at the time and contemplating a family, and he wasn't sure he wanted to be running around the country on national tours. That's when he decided to become a cantor, the clergy member who sings or chants the service in a synagogue. While he was studying for his career in sacred music, he came out.
"I knew I was gay in high school," he tells us. "In fact, my two best friends were both gay but… we kept it to ourselves. I did come out to my parents when I had my first real 'boyfriend.' I was so happy that I wanted to share it with them. Of course the were concerned for my well-being and my father said the classic line, 'we raised you the best way we knew how.' Like that had anything to do with it!" he laughs.
It was in Beth Chyaim Chadashim where Cantor Don finally met his husband. "The first time I met Jan was at a BCC board meeting," Don recalls. "He was on the board at the time and I was invited to the August board meeting and…there he was!"
One of Don's initiations at BCC was the BCC Choir. "Oy! was there resistance!" he recalls. 'We don't need a choir!' 'We like to participate. We don't like being sung at!' I promised them that the choir would enhance what they already knew. I formed a choir and taught them the harmony to the familiar Oseh Shalom – and the rest is history."
For his LGBT American hero, Don picked radio journalist Ari Shapiro. "He is one of the regular hosts on NPR's All Things Considered," Croll explains. "He's out and he's married to his college sweetheart Michael Gottlieb. The officiants at their wedding were their rabbis, which means they embrace their Judaism. I thought that was cool. AND he sings with the group Pink Martini whenever he can!!"