Meet the Honoree: Richard Lesse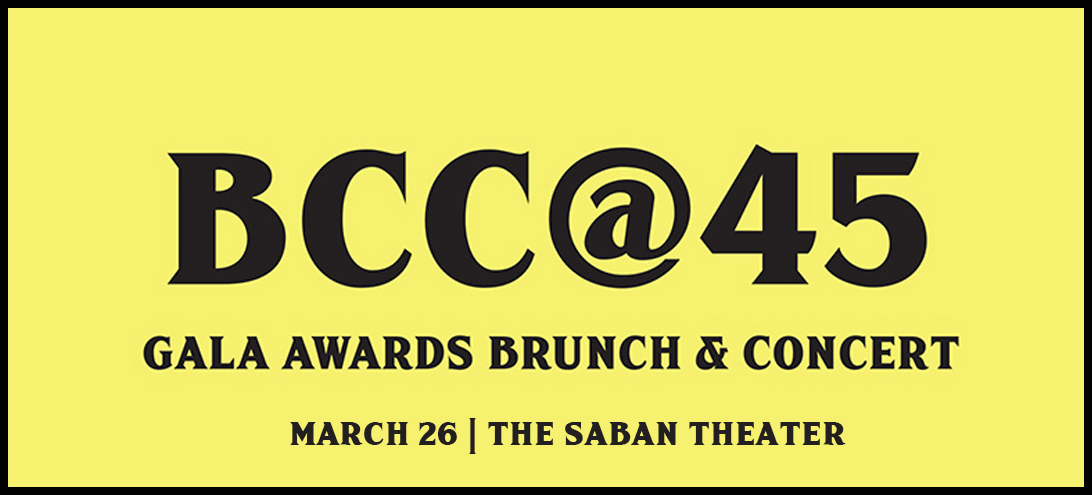 On March 26, Richard Lesse will receive the Presidents Award at the BCC Gala Awards Brunch & Concert. We spoke with Richard before the event about his three-dacade-long involvement with BCC, about coming out and about volunteering in the community.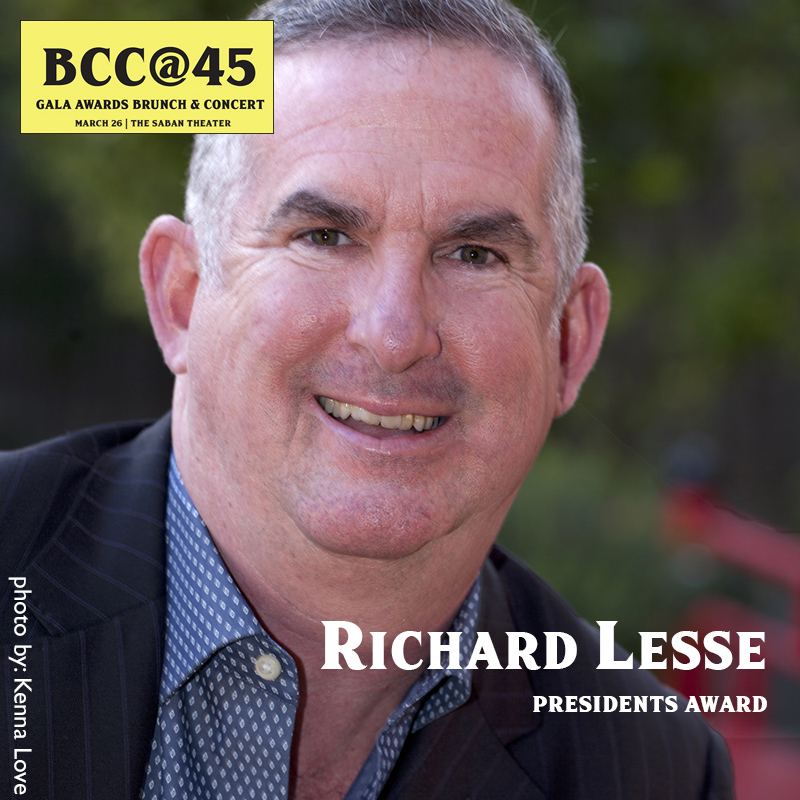 Most of us know Richard as 'the man who sits near the sound system during Shabbat Services', or as BCC's Secretary. The presence of our 2017 Presidents Award honoree is very well felt in our community, especially because Richard has been with us for almost three decades! "I started attending BCC's High Holiday services at Temple Akiba about 1990," Richard recalls. "I became an actual member around 1999. I remember seeing BCC in the Gay Pride parade and festival when I first moved to LA, and being amazed there was a gay synagogue. And I remember Rabbi Lisa's first BCC High Holidays at Temple Isaiah."
Richard started his BCC volunteering a decade after he became a member, in 2009, when then BCC President Brett Trueman asked him to step up and serve as co-chair of the Men's Havurah and then the Membership Committee. Lesse joined the Board of Directors in 2010 and has served as Secretary since 2011.
Growing up in Suburban Philadelphia, Richard is the youngest of three children. He studied Broadcast Journalism at The American University in Washington, DC before moving to LA in July 1987. "For me, coming out was all about me coming to terms with who I am," Richard says. "In college I was scared and nervous and very deeply in the closet. During my senior year I went to a New Year's Eve party at a friend's house. There were lots of gay guys and lots of not-gay people at the party. No one cared who was gay or who wasn't. Everyone was happy and having a good time. It was the first time I thought it was possible for me to be both gay and happy. That was when I stopped fighting and accepted who I am."
Richard's volunteerism dates back to Junior High and has continued with various organizations ever since. In addition to everything he does for BCC, Richard is also an active member of the AIDS/LifeCycle (ALC) community. He previously served on the ALC's Steering Committee and Fundraising Leader program and is currently a Training Ride Leader as well as Co-Captain of ALC team Wheely Nice Guys. "My heroes are all those who stood up to discrimination and fought for LGBT Rights in the 60s and 70s," he says. "Those who fought and lost their battle with HIV/AIDS, including friends, colleagues and teachers. Those who rallied to support and care for those with HIV/AIDS, and to continue the fight for our rights in memory of all those we lost. This is also why I participate in AIDS/LifeCycle… to make sure the fight continues as long as necessary."
This June Richard will ride in his fourth consecutive AIDS/LifeCycle, a 545-mile, 7-day bike ride to help END AIDS. You can donate to, or learn more about, Richard's ALC Journey at www.tofighthiv.org/goto/WNGRichard2017.