Meet Zohar Avigdori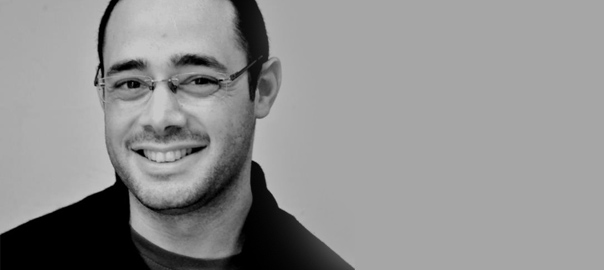 Zohar Avigdori, Program Coordinator at hechalutz.org, an alternative Zionist education organization, will be visiting BCC on April 1st to give a talk on Israel.
Zionist history is full of debates, arguments and disagreements regarding the nature and character of the Zionist enterprise and the Jewish state. Lately however, it would seem that in order to be a Zionist, one has to leave their criticism of Israel at the door.
In this session we will learn what it means to be critically analyzing Israel and still maintain a responsible and loving approach towards it, and will show how this combination might take Israel and Zionism to a better place.
Zohar Avigdori (32) is a coordinator and educator for 'Hechalutz'- an educational center aimed at Diaspora Jewry visiting Israel. Growing up in an Israeli youth movement has led Zohar to choose education as a lifestyle as a member of Kibbutz Eshbal- a new innovation of communal life in the north of Israel. Zohar is also a youth guide to Poland, a facilitator for groups of 'Olim' in Haifa and a teacher for at-risk youth in various frameworks, all of which seldom leaves him enough time to practice his Yoga and improve his Crochet skills.
Hechalutz is a non-profit educational center dedicated to teaching Cultural Judaism and Zionism to Diaspora Jews. Hechalutz operates within the framework of HaMeorer – The Center for Alternative Education. We aim to connect Diaspora Jewry to Israel as the center and National Home of the Jewish People by educating towards the timeless Zionist ideals of self-determination, collective and personal responsibility, democracy, and justice; the values Israel was founded on and continues to strive to embody. To this end we run experiential educational activities, based on the present Israeli reality, for Diaspora Jews in the spirit of the Chalutzim (the early Zionist Pioneers). To learn about the programs that Hechalutz offers, click here.