Memorial Service for Harriet Perl, Sunday, March 24 at 10:30am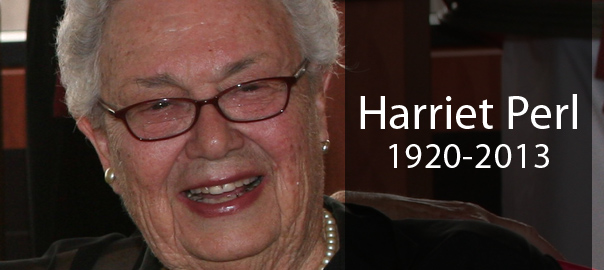 On Sunday at March 24, at 10:30am join us at BCC  for a Memorial Service led by Rabbi Edwards, Cantor Juval Porat, Cantorial Soloist Fran Chalin, BCC Cantorial Emerita and Rabbi Heather Miller. Please feel free to share this with others who knew Harriet.
This service will also be  Livestreamed —click here on March 24 at 10:30am to view this service for Harriet Perl from your computer or mobile device.
Please consider a donation in honor of Harriet to BCC, the home of what she called her family of choosing, the SPCA-LA in honor of her great of love cats, and/or GLSEN, a group fighting for LGBT rights and equality in the schools.