Men's Game Night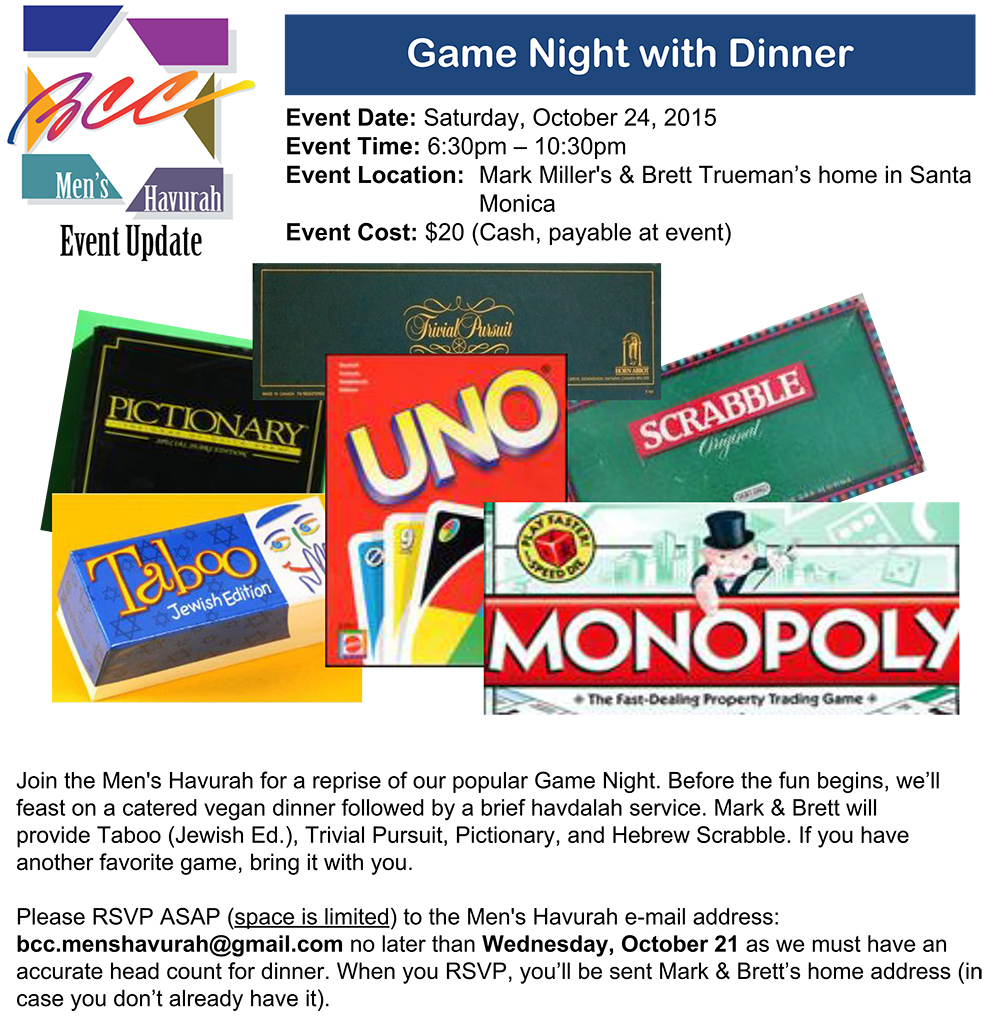 Join the BCC Men's Havurah on Saturday evening, October 24, from 6:30 p.m. – 10:30 p.m., at the Santa Monica home of Mark Miller and Brett Trueman, for a reprise of our popular Game Night.
Before the games begin, we'll feast on a catered vegan dinner, followed by a brief havdalah service. Mark & Brett will provide Taboo (Jewish Edition), Trivial Pursuit, Pictionary, and Hebrew Scrabble. If you have another favorite game, feel free to bring it with you.
Please RSVP ASAP (space is limited) to the Men's Havurah e-mail address, no later than Wednesday, October 21 as we must have an accurate head count for dinner. When you RSVP, you'll be sent Mark's & Brett's home address (in case you don't already have it). The cost of the dinner is $20 per person (payable in cash at the door).