Let There Be Love: The Noah Aronson Band with Cantor Juval Porat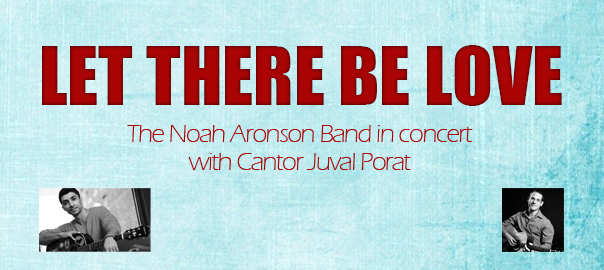 Save the Date: February 13, 2016, 8:00 PM
7pm reception & schmooze
8pm concert
Click here to get your tickets.
BCC is so excited to welcome Noah Aronson and his band for a concert in BCC's space featuring Cantor Juval Porat.
Since the release of his first album "Am I Awake", singer-songwriter Noah Aronson has become well known in Jewish communities in North America, Europe and Israel for his memorable melodies and soulful energy and today Noah is one of the most extraordinary new songwriters who is influencing Jewish music currently and will for years to come.
The reception will include a wine/champagne bar in our cocktail lounge. There you will be able to have a glass of wine, or champagne, have a nibble, and be able to watch the concert from the comfort of the cocktail lounge. Once in the concert, if you wish, come out for a drink, or a hot cup of coffee with some delicious pastries. We hope to see you at this extraordinary evening!
Please join us for what promises to be a fabulous event!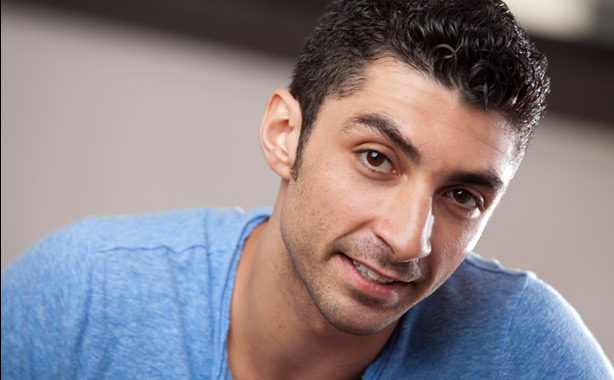 Noah Aronson is an energetic and soulful composer/performer whose unique musical style propels his music into communities across the country and in Israel. Noah earned a degree in Jazz Composition and Piano from Berklee College of Music in Boston and held the position of Composer-in-Residence at Temple Beth Elohim in Wellesley, Massachusetts. Noah conducted the Manhattan HaZamir Choir from 2008-2010 and his choral music received an honorable mention for the 2009 GTM Young Composer's Award.
Noah's first solo album was released in May 2011 and the title song 'Am I Awake' was a winner in the NewVoices song competition in July 2011. From 2010-2012, Noah sung with the award winning acapella group Six13. Noah's second album entitled 'Left Side of the Page' sets to music some of the poetic selections from the Mishkan Tefilah Prayer Book.
Noah serves on the faculty of several Jewish music conferences including the annual Hava Nashira and Shabbat Shira workshops at the URJ OSRUI camp and the Shirei Chaggiah workshop in London England. Noah's music is now sung in progressive communities worldwide and has been included as part of the cantorial curriculum at the Hebrew Union College Debbie Friedman School of Sacred Music in New York City where he currently resides.