Outfest movie night: It's My Party!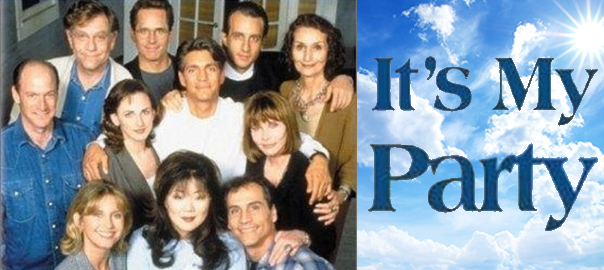 Younger BCC members, enjoy the 20th-anniversary screening of "It's My Party," a movie about the last hurrah of a man with AIDS in the '90s. The screening takes place September 7 at 7:30 p.m. Writer-director Randal Kleiser will be there, with some of the amazing cast, which includes Margaret Cho, Greg Louganis, and Olivia Newton-John(!) Hunky Gregory Harrison, Bronson PInchot and Felix Pire have already confirmed! We'll go out for dessert and/or dancing after the film, which is at the West Hollywood Library.
Tickets cost $10, available here. This event is for people between the ages of 21 and 39!