Outside the Box: A Live Show About Death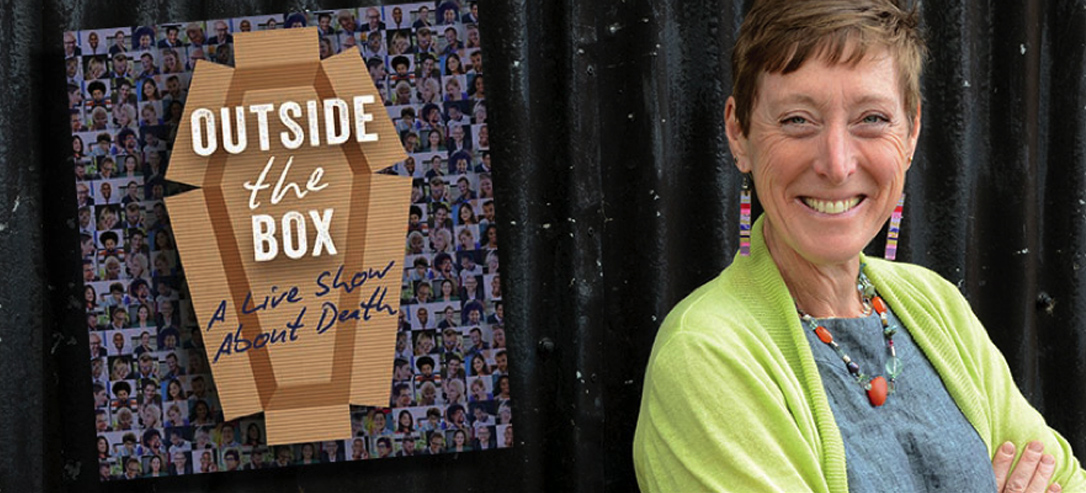 Written and Performed by Liz Rothschild
Produced by Rabbi Lisa Edwards and Tracy Moore
October 29, 2017 ~ 7:00 pm ~ at BCC
Regular Tickets $36, Premium Tickets $72
Sponsorships and Scholarships will be Available
A groundbreaking, funny and moving one-woman show about death and burial brought to LA from the UK, where Rabbi Lisa and Tracy saw and loved it at the Brighton Fringe Festival.
Liz Rothschild is a performer, celebrant and award winning burial ground owner in Britain. Her unique insights and experiences have created an original and beautifully cathartic show, combining mercurial tales and miraculous truths, collected over the years from life's finishing line.
Funny, wise and taboo busting, "Outside The Box" confronts the "elephant in the room" with grace and humor, asking its audience to embrace mortality and look on the bright side of life, with a weave of untold and surprising stories, a hint of history, and some pithy commentary on the funeral industry.