Parashat Miketz and A Hanukkah 2016 In Memoriam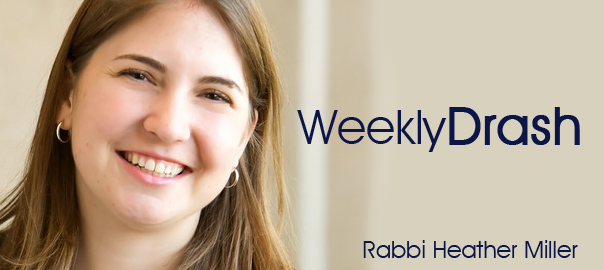 Shabbat Shalom! Did you know that the story of Hanukkah isn't actually in the Torah? It's not even in the Jewish canonical literature known as the Tanakh. It is found in the Apocryphal literature–suffice to day, it is found in a book called Hebrews which means it is more considered a historic record than as sacred literature. That means that the hanukkah story we know is not in this week's Torah portion. But I'll get to that later.
First, thank you for all of your well wishes to me and Melissa and Cantor Juval and everyone a great welcome to Leo into this world, our second child—as they say, "a new light has entered our home."
One thing that I have noticed about both of them, is that they are great brothers. Julius kisses Leo and loves to help out with his baby brother. I now know why the rabbis would ask parents to bless their children to be like Ephraim and Menasseh—the children of our forebear of Joseph whose births are featured in this week's Torah portion, Miketz.
Afterall, Ephraim and Menasseh are the first set of brothers in the Torah who did not fight amongst each other. Let's remember the tumultuous relationships of those who came before them:
the murder of Abel by Cain, Ishmael's mocking of Isaac, Jacob's estrangement from Esau, the abandonment of Joseph by all of his brothers who threw him in a pit and left him for dead.
After all of these examples, Ephraim and Menasseh are the ones we look to for inspiration of how we want our children to be—and really actually how each of us should be—the traditional Friday night blessing requires parents to say "May you be like Ephraim and Manasseh."
That is to say, may you live harmoniously with one another, support one another, care for one another, and be faithful to one another.
Midrash tells us that Ephraim and Menasseh got along so well that their grandfather, Jacob, intentionally switched their blessings to prove how good willed they each were toward one another. That's how good they were to each other.
Note that Ephraim and Menasseh knew how to cultivate a presence peace—afterall they had grown up in a home of their Israelite father Joseph, and their Egyptian mother Osnat, literally making love not war. An Israelite and an Egyptian.
Their existence was the good that stemmed from that harmony. Their existence proves that difference existing harmoniously has the power to magnify love, not diminish it.
With all of the world headlines right now, the tragedies the fear about scarcity of resources or the plain old grabbing up of riches out of pure greed, we need more relationships among community members and nation states and world leaders to be like that of Ephraim and Menasseh—focused on unity, common dreams, shared resources, appreciation of the sacredness of one another's existence.
How can we model the human family after their example? Or, more locally, how can we each model that for one another?
We ponder these questions as we turn to the Amidah, the prayer of meditative reflection. How can we embolden peace, harmony, love and understanding in this fractured world? How can we bless the world with relationships like Ephraim and Menasseh?
———-
Does this lighter aflame waving in the air mean anything to you?
When is this done? What does it symbolize?
Some would say that it symbolizes our souls being lit up at a concert. People do this when they are inspired, animated, and connected in a common experience.
No wonder the book of proverbs (20:27) says that the soul of the human being is called a ner– a candle or light. When we are inspired, that inspiration, and air we breathe in, magnifies our flame.
So, too, is our flame at risk of being snuffed out when we are down.
It seems that many have been down this year– it has been characterized as a terrible year all over facebook and in the papers. I just saw today a satirized movie trailer for "2016: the Horror Film."
And no wonder, we cannot hide from the fact that this year a spike in acts of antisemitism and homophobia has made it a tough year to be an LGBT Jew or someone who loves LGBT Jews.
Stories about the massacre in Orlando, and other acts of violence which target the LGBT community, especially the murders of Trans people, and synagogue defacement which targeted the Jewish community, among all of the other news, made us feel especially vulnerable this year.
The harassment of folks for simply being who they are is not new.
Hanukkah calls us to remember the persecution Jews faced by the Assyrians who defiled the Temple in the second century BCE.
These same forces of xenophobia and hatred that we experienced this year tried back then to snuff us out- to extinguish our flame.
Yet, back then, a small band of Jewish zealots known as the maccabees revolted and attempted to rededicate the Temple to Jewish purposes.
Interesting fact– in ancient times, temple dedications lasted 8 days, so that's why they needed 8 days worth of pure oil to kindle the menorah– but the Assyrians had defiled all but one tiny cruse of oil estimated to be worth one day of kindling.
That's why, when the miracle happened– and the flame lasted the full 8 days– the Temple was able to be rededicated properly.
Tonight we honor the holiday that recognizes the power in kindling the light of resistance and hope, even light that seemingly is fleeting. Even causes that seem to be hopeless, we learn, have the potential to succeed– like a small band of brothers overtaking a great Assyrian army, or a small cruse of oil lasting 8 days.
What was the secret of their success?
Their resolve to right the wrongs done by the defining of the temple- their fight for freedom protected that spark of sacredness and seemingly willed that oil to survive until the temple could be rededicated.
A tiny band of people kept the lights kindled and that light dispelled a lot of darkness.
This ancient story calls us to ask ourselves: who are the Maccabees in our lives? Who kindles the flames for us?
This week, actually this year, was hard- the ones we often turn to for imagination and spirit and soul rejuvenation died this this year– George Michael belting out "FREEDOM!!!!" gave so many of us the freedom to be ourselves. David Bowie, and Prince made us proud to be gender benders. Glenn Frey who was an original founder of the Eagles, made us proud to be Californians.
Their deaths and that of so many other musicians this year diminished our spirit because with them in the world, we were given the tools to express a more full range of our own spirit. Leonard Cohen, who blessed us with Hallelujah for example. Natalie Cole who uplifted us as she reminded us that love was made for me and you. Their deaths were a loss to the expression of the human soul.
Then there were the losses of trailblazers, who, in life, inspired us to push beyond our own limits, like astronaut John Glenn, Shimon Peres who was the former president of Israel and who, in his own words strove for equality, education, peace and dialogue, Pat Summit who was the winningest coach of Division I women's college basketball over her 38 year career at Tennessee, and Harper Lee who pushed the limits of social boundaries and racial bias.
Sci Fi heroes like Anton Yelchin who played Chekov in Star Trek, and Carrie Fisher who played Princess Leia in Star Wars died. We also lost Noel Neill , the actress who played Lois Lane. And, we lost TV parental icons Florence Henderson and Alan Thicke.
Musicians, boundary pushers, and icons took the spirit out of us in a way. Culturally, our inspirations were taken from us this year in a great number– so much that we are collectively feeling the darkness left behind by the absence of their spark. With each of these deaths, a light went out.
What we felt this year is what happens when those who inspire us to sing in the rain like Debbie Reynolds did are no more. It is what we naturally feel when legendary people like Muhammad Ali, who, if you remembers dramatically lit the Olympic torch in 1996, is Atlanta, is gone.
We either shrink from sadness, or we see it as a clarion call, a responsibility to light the torch anew, to pursue the values and inspiration that they worked for, as well as our own. We may have some trailblazers in the room tonight, or some people who are soulful and who express themselves musically to take on that clarion call.
Tonight, and each time we gather here at BCC, we look to one another to find the strength to do so, and to provide our own flickering flame of a soul with a safe, inviting space to nurture our spirits. To keep that flame alive.
This week's death of Marion Pritchard, the 96 year old woman named Righteous Gentile, who participated in saving over 150 Jews over the course of Nazi occupation in the Netherlands inspires us to recognize the strength that the human spirit can exhibit. The death this year of holocaust survivor and author of Night, Elie Wiesel, who never forgot his experience or the legacy of those who died at the hands of the Nazis, reminds us of the strength and resiliency of the flame of the human spirit. They each encourage us to take risks to pursue love, and respect and dignity for humanity.
To be more like Ephraim and Menasseh who I mentioned earlier– who remind us of the importance of building the bonds of love and respect among the siblinghood of humanity.
Tonight we remember them all, and add their remembrance to those of our personal loved ones who we remember.