Parshat Pinchas/end of DOMA, Prop. 8- June 28, 2013 : "Stepping Up for Justice"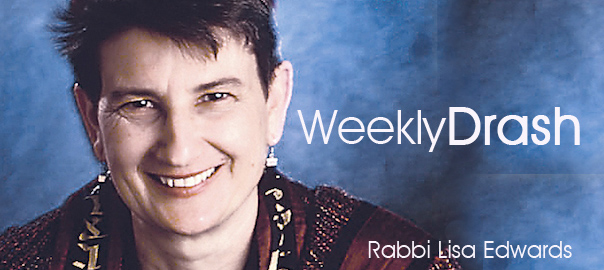 And the counting continues…13 states YES — only 37 to go!
13?  YES!! This afternoon the Ninth Circuit Court of Appeals, the court that had put a stay on marriage in California pending the U.S. Supreme Court's ruling on Prop. 8, issued a one sentence statement.  It reads:
"The stay in the above order is dissolved — effective immediately."
Calif. Attorney General Kamala Harris – another hero – had asked them yesterday to do so,  saying: "…gay and lesbian couples in California have waited long enough for their full civil rights."
So, friends, the chupah is up! and not just for decoration!!!  reservations are once again being accepted!
What a week, after 91 days of counting the days, the U.S. Supreme Court issued its simple and complicated rulings.
91 days was only the count since the Supreme Court heard the cases.  It's been 4 ½ years since Proposition 8 passed on the California ballot and the 4 ½ months of happy weddings in California came to their sudden and teary halt.
And before that?  How many years, how many generations, how many hearts longing for acknowledgment and their rights to be given?
In other cities in the country this weekend it's PRIDE WEEKEND, how marvelous that the Supreme Court released its decisions in time for those celebrations — in San Francisco, in Chicago, in NYC.  And perhaps even more appropriately, the Court released its decision the weekend before July 4, with its celebration of the Declaration of Independence, including its most famous passage, forgive the insensitive gender language: —
"We hold these truths to be self-evident, that all men are created equal, that they are endowed by their Creator with certain unalienable Rights, that among these are Life, Liberty and the pursuit of Happiness."[1]
Anybody here happy this week?  Or planning to pursue happiness soon?
Which is not to say we don't have a lot of work to do.  The same Supreme Court that this week allowed us the huge step forward of legal marriage also this week allowed our country some huge steps backward in voting rights and racial and economic equality. And that's just the short list of a long list of injustices that remain for us to help overcome for many people in many communities here and throughout the world.
Not only that, but the exact same decisions that gave us in California the right to marry and the right to federal marriage protections, did not do so for our sisters and brothers in states where same gender marriage is yet to be legalized or recognized.
In this week's Torah portion, Pinchas, we encounter the famous 5 sisters — Mahlah, Noah, Hoglah, Milcah, and Tirzah, daughters of Zelophehad, a man who died in the wilderness leaving no sons.  These 5 women stand together, step up together, as Torah tells us, in front of Moses, and Eleazar the priest, all the chieftains, and the whole assembly at the entrance of the Tent of Meeting (the very place where Moses goes to speak with God). Five women, who up until this point — like all women – have not been counted in the census, and therefore do not count in the laws of inheritance, step up and ask for a change in the law.  What chutzpah, what bravery — in one voice they speak out with a request so bold and presumably so "right sounding" (or odd sounding?) that Moses takes it directly to God to seek an answer.  "Give us a holding among our father's kinsmen!"
And God comes back with this reply: "The plea of Zelophehad's daughters is just: you should give them a hereditary holding among their father's kinsmen; transfer their father's share to them" [#s 27:6].
Next week we'll see what we often see in Jewish law and United States law — some modification needs to be made.  But would this first change, this first modification, these first rights, have come about had these sisters not stepped up and joined their voices to ask for justice?
On the steps of the U.S. Supreme Court, Edie Windsor, plaintiff in the Supreme Court Case Windsor v. the United States — Jewish woman, Jewish lesbian, Jewish widow of a Jewish woman – Thea Speyer – stood with her Jewish lesbian attorney Roberta Kaplan (both women, btw, are members of our sibling congregation in NYC, CBST), and said:
"I think what happened is at some point somebody came out and said 'I'm gay.' And this gave other people the guts to do it." Amazingly, said Edie (and her attorney Roberta Kaplan) Rabbi [Abraham Joshua] Heschel [friend and colleague of Martin Luther King, Jr. and fellow civil rights advocate] said almost exactly the same thing years before, when he wrote that: "All it takes is one person… and another… and another… and another… to start a movement."[2]
Bless Edie Windsor and the Prop 8 plaintiffs, Kris Perry and Sandy Stier [(Berkeley), and Paul Katami and Jeff Zarrillo (Burbank) — both couples got married today, by the way — the latest in a long line of heroes willing — brave enough — to step up for justice.  Bless their attorneys (and all those behind the scenes) and the justices and attorneys general and governors and presidents who came out with them for justice.
Bless all those who came before us or stand with us today — stepping up to the entrance of the tent of meeting or to court houses to plead their cases, marching through the streets of our cities, and walking down the aisle to the chupah.
How many plaintiffs, how many attorneys, researchers, legal theorists, theologians, advocates of all sorts, how many brides and grooms, children and parents, how many brave souls through the generations follow in the footsteps of Mahlah, Tirzah, Noa, Holgah and Milcah, stepping up to make a case for justice?  Without them we would be ignored — not seen, or worse.  We are their descendants and beneficiaries — of their chutzpah and their simple call to justice — to life, liberty and the pursuit of happiness, and this week we as a nation grow stronger because of them.
Mazel Tov to us all!  Let the weddings begin!
Shabbat Shalom!
---
[1] From the U.S. Declaration of Independence. Quoted sentence is followed by:–That to secure these rights, Governments are instituted among Men, deriving their just powers from the consent of the governed
One Comment on "Parshat Pinchas/end of DOMA, Prop. 8- June 28, 2013 : "Stepping Up for Justice""
Barry Wendell July 1, 2013 pm31 6:27 pm .

My husband, Rabbi Joe Hample, and I were among the last three couples married by Rabbi Lisa before Prop 8 passed in 2008. We are in Morgantown, West Virginia, where Rabbi Joe is spiritual leader of Tree Of Life Congregation. The congregation has been just lovely to us, warm and accepting, and we are making friends in the general Morgantown community. Meanwhile, Republicans in the West Virginia legislature, with the help of many Democrats, are proposing a Constitutional amendment to ban recognition of same-gender marriages. While DOMA's downfall is a great step, we need to do a lot of work in places like West Virginia.

Congratulations to all the people getting married in California, our former home.