Passing on stories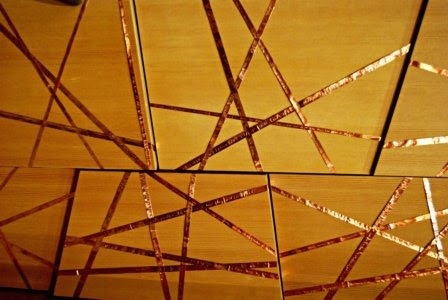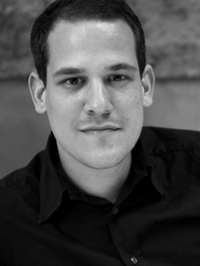 During one of my first years in Los Angeles I encountered the term "Jewish goodbye" – mostly lovingly used to describe the anything-but-brief conversations that take place in hallways as guests try to leave a social event. I like that term. It implies that there's something Jewish about wanting to share another story with a friend, even if the main chatting is supposed to be over. I'm totally fine with Jewish goodbyes. Some of my best conversations have happened during these moments when you're wearing your coat and are all ready to leave but all of a sudden you find yourself wrapped in another exchange with your host or other guests.
At Beth Chayim Chadashim, passing our stories on is a serious business, which manifests itself in so many ways. Just look at our Story Lines project wall, which frames the Torah ark in our sanctuary (look at it from afar and then zoom in to read excerpts from the many essays written by BCC members on their relationships with BCC). Talk to any BCC members who've been here from the beginning and they'll share with you the amazing journey's they've been through. Attend services, like the one honoring BCC member Jerry Nodiff's 75th birthday, in which we read prayers written by Jerry 20 years ago for his 50th birthday. Go to our library and you'll find shelves filled with VHS tapes and DVDs archiving the milestones in BCC's 40 year history (Jerry's 50th birthday is included!).
Perhaps Jewish tradition has caught on to that joy of sharing, and that reluctance to let go, and has therefore given us a holiday that is all about storytelling – not just at the end of the party, but all through the night. Passover's specialness includes a specific recommendation for us to lean back as a community and share the story of our Exoduses with each other – the older generation to the younger, parents to their children, friends with friends.
Tradition teaches us that during Passover the telling and re-telling of the stories of our journeys toward freedom is especially important because of the very content of the original story.
In Exodus 10:9, when asking permission from Pharaoh to go to worship his God, Moses says, "We will go with our young and our old. We will go with our sons and daughters and with our flocks and herds…"
To which Pharaoh replies: "No! Have only the men go…" – the youths and the women are all to stay behind in Egypt. Pharaoh's purpose, by leaving these members of society behind, is to block the future of the next generation of the Jewish people. And so it is during this holiday that we attempt to reinforce the bond between the generations. It is through the various rituals during the festive Passover Seder that we remind ourselves of the necessity to pass on our values, struggles and lessons to the ones coming after us.
At this year's Seder, as we contemplate freedom – what it means to us as Jews, individuals, GLBTQS people and human beings – we want to invite you to share your story with us. It can be a song, an art piece, a poem – anything that can enhance our communal experience during this year's BCC Passover celebration on March 26. Please don't hesitate to contact me about your submission for our Seder!
Some of the poems in the Haggadah take the Jewish Goodbye aspect rather literally – listen below to 2 settings of the cumulative Chad Gadya, sung traditionally at the very end of a long night, yet it goes on and on, only to postpone the end of the Seder.
Cantor Moyshe Oysher's playful setting:
Listen to Israeli Singer Songwriter Chava Alberstein's haunting adaptation of Chad Gadya:
Listen to Make Those Waters Part by Doug Mishkin, as he expands on the Jewish People's collective story of Exodus as a universal theme:
Celebrating Freedom can be fun as well, as proven by the Barry Sisters' offering of a medley of Passover tunes:
I look forward to seeing you all on March 26 at BCC. We'll surely won't need to wait until the Jewish Goodbye to hear and share our stories of liberation.