Penny Wolin: Descendants of Light Photography, American Photographers of Jewish Ancestry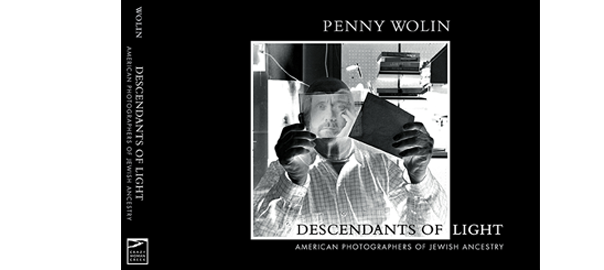 Photo credit ©2016, Penny Wolin, All Rights Reserved
When certain images come to mind that both capture and create our cultural history—photographs of Albert Einstein (Philippe Halsman), Elizabeth Taylor (Herb Ritts), a final embrace of John Lennon and Yoko Ono (Annie Leibovitz)—we may not have known that photographers of Jewish ancestry frequently made the enduring iconic photographs in history.
Please join us for an audio-visual presentation and conversation with photographer and author Penny Wolin as she discusses her new book,  Descendants of Light: American Photographers of Jewish Ancestry.
For over eight years, Wolin traveled relentlessly across America, photographing and interviewing 70 of the leading and most original Jewish photographers in history. Her personal connection with each photographer tells a multi-generational story of the intersection between American Jewish culture and the art of photography.
Penny Wolin's two books, The Jews of Wyoming: Fringe of the Diaspora and Descendants of Light are considered unique contributions to the canon of American Jewish literature and art. Wolin is the recipient of grants from the National Endowment for the Humanities and the National Endowment for the Arts. She trained at Art Center College of Design, UCLA and the American Film Institute. Her work is held in such institutions as the Smithsonian's National Museum of American History and the New York Public Library.
 Penny will sign and inscribe books following her lecture.
Donations welcome. Refreshments served.
Friday, July 15 at 7:30pm, after Early Shabbat Services!