Peter Bastien and his new Bronze Cafe gets great reviews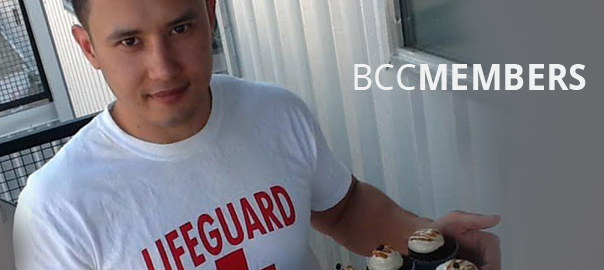 BCC member Peter Bastien has received great reviews this week on his new Vegas eatery The Bronze Cafe, especially because of his vegan selection. Here's the review, by Mike Prevatt from CityLife:
I may look like a vegan, but I don't play one on TV — or ever. I'm an unabashed carnivore and reluctant herbivore. But somewhere along the way, I saw one too many documentaries on slaughterhouses, farm squalor and whole-food/plant-based diets. Now, my stomach has a conscience, and I find myself experimenting with vegan eating.
Chef Peter Bastien of The Bronze Cafe, inside the new Gay and Lesbian Community Center, has made such forays easier for fussy eaters and stubborn animal masticators like myself. Though his cafe serves sandwiches and salads with meats, his vegetarian and vegan selections are ample, inviting and often familiar.
On my first visit, I partook of an appetizer tasting (appetizers are called Grab and Go Sides here, all $3.95), indulging in popular Mediterranean dishes like hummus and babaganoosh, curiously trying quinoa for the first time (this one boasts a sweet curry) and overcoming my lifelong hatred of Brussels sprouts with a roasted preparation, flavored with agrodolce vinaigrette — which was the first time I didn't hate Brussels sprouts. I also downed a slice of the raw vegan strawberry "cheese" cake ($3.75), perhaps the greatest raw and/or vegan anything ever, and savored the housemade vanilla almond mylk ($2.75).
On another visit, I bought my first restaurant-prepared, full-vegan meal, picking the southwestern Las Vegan salad ($10.95), notable for its housemade mojo-marinated seitan (a wheat-derived protein with a meat-like texture, which I found myself drawn toward). I also opted for a side consisting of farro (a wheat grain), butternut squash and dried cranberries. Not once during the meal did I crave, say, a piece of chicken.
I did, however, cave and try the homemade bacon jam. I don't regret this — it's seriously delicious. And if bacon jam can somehow serve as the gateway to vegan experimentation for open-minded eaters out there, then Bastien deserves to pat himself on the back.
Congratulations, Peter! From the BCC Family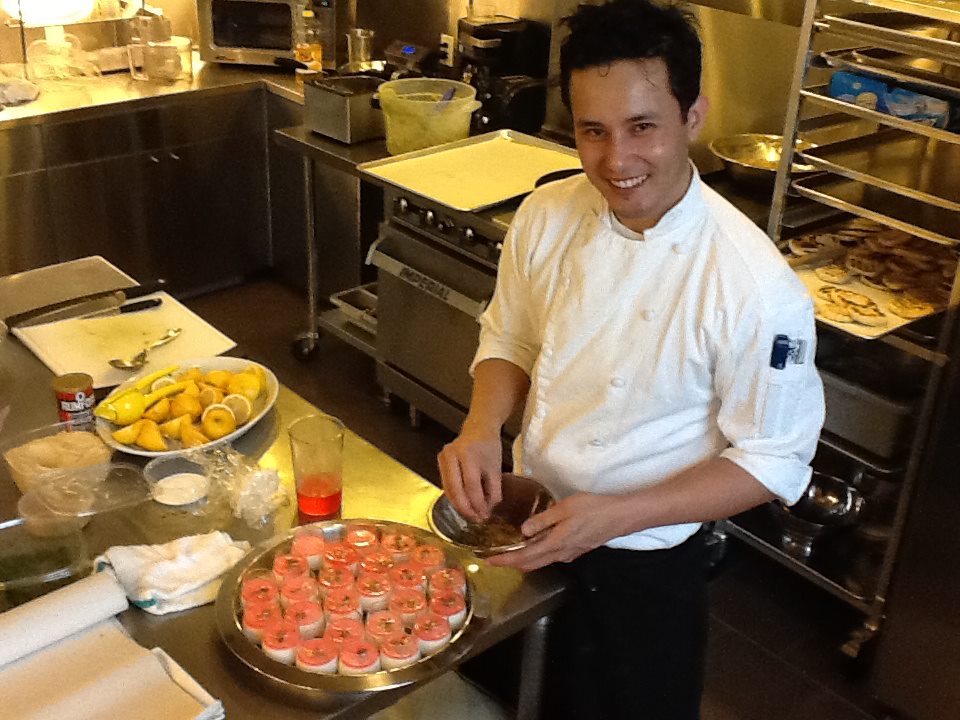 Chef Peter adding the finishing touches to the Mouhallabieh desserts at BCC's kitchen in  December 2012