Pray for the Welfare of our Government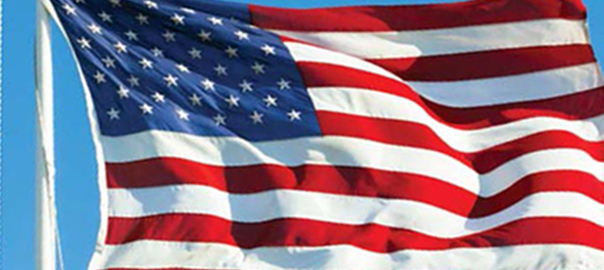 By Rabbi Lisa Edwards
This article first appeared in G'vanim, January/February 2017 issue.
Jews have been praying for whatever country we lived in for many centuries. Some say we are the first people to do so, although that seems hard to believe. Nonetheless as far back as the Mishnah, in Pirke Avot (the Sayings of our Ancestors), chapter 3, verse 2, we are instructed, with some irony, to do so: Rabbi Hanina, the Deputy High Priest, said, "Pray for the welfare of the government, for were it not for the fear of it, one would swallow another alive."
And nearly every version of our Jewish prayerbooks contains exactly that, prayers for the welfare of our government. Unlike most other prayers in our prayerbooks, which come first in Hebrew and then in translation, prayers for the welfare of the government or country were generally written in the language of whatever country the book was published in (of course in Israel that meant Hebrew). I still remember the version of this prayer in the old Union Prayer Book for the Days of Awe, the 1945 machzor with which I grew up:
Fervently we invoke Thy blessing upon our country and our nation…Enlighten with Thy wisdom and sustain with Thy power those whom the people have set in authority, the President, his counselors, and advisers, the judges, law-givers and executives, and all who are entrusted with our safety and with the guardianship of our rights and our liberties… [Union Prayer Book II, Central Conference of American Rabbis, 1945, p.245]
In the Reform Movement's new machzor, Mishkan Hanefesh, the editors, Rabbis Janet and Shelly Marder, wrote a new prayer for Our Country. It is much longer, yet we might all do well to recite it daily. See p. 286 of your copy of the Yom Kippur volume (the silver one) of Mishkan Hanefesh.
But the prayer for our nation that I've been sharing more recently at Friday night services, and reading on my own nearly every day since November 9, 2016, is one that appears in the 1994 Reconstructionist siddur, Kol haNeshemah, reprinted there from the 1945 Reconstructionist prayerbook.
Interesting that both the Reform and Reconstructionist movements of Judaism published new prayer books (a rare occurrence in both movements) in 1945, the year World War II ended, and with so much still to be discovered about the plight of Jews in Europe. Yet these two books remained the
Reform and Reconstructionist standards, though with some revisions, for the next several decades (the Reform Movement published Gates of Prayer in 1975, and Mishkan T'filah in 2007).
I am writing this less than a month before Inauguration Day. It remains to be seen whether the changes to come in our nation and the world will be as significant as those that followed World War II, but as we head into this major transition in our country, and perhaps in our individual and communal lives, I invite us all to make use of this prayer in whatever ways we see fit, including as a reminder that it will be up to us to help make its visions come true. I look forward to joining with you to do so. May we encourage one another, as we walk together on the road ahead:
"May America remain loyal to the principles of the Declaration of Independence and apply them to ever widening areas of life.
May our country be free from oppression, persecution, and unjust discrimination; may we overcome religious, racial, and class conflicts;
and may we be restored as a haven of refuge for the victims of injustice and deprivation.
May we learn the art of living together, and come to understand how to appreciate differences, to reconcile clashing interests, and to help one another achieve a harmonious and abundant life.
May we acquire the wisdom to choose honest and capable leaders who will govern us by democratic and ethical principles.
And may the enterprise of our American people be blessed that we
may utilize the resources of our land for the good of all the world."
[1945 Reconstructionist Prayer Book (adapted)]
And let us all say, Amen.