Shavuot/Pride Weekend 2016 with BCC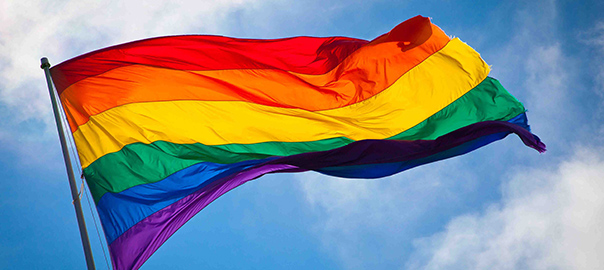 This year Shavuot is Saturday night of LA's Pride Weekend! What does Judaism say about Pride? What do other faith traditions say about it (it is one of the seven deadly sins). How does our community understand/interpret/weave PRIDE into our tradition?
Friday, June 10
BCC's clergy, choir and friends will be bringing yet another colorful Pride Shabbat celebration, starting at 8pm. Rabbi Zoe Klein, Senior Rabbi at Temple Isaiah in LA (BCC's "Home for the Holy Days"), will be our special guest speaker.The title of her drash: "The Rainbow Connection." The service will be led by BCC Senior Rabbi Lisa Edwards and Cantor Juval Porat, and the BCC choir will be singing.
Saturday, June 11
Saturday, June 11, Shavuot at BCC during Pride Weekend! 6:30pm – 12am. Join us on the eve of LA's annual Pride Parade – for a night of study, food, music, reflection and contemplation as we explore the concept of Pride in our community, in Judaism and in other faith traditions – providing us with a deeper understanding of this powerful word and its relationship to the gift of Torah that we celebrate on Shavuot.
6:30-7pm – Grilled Cheese Bar, Food and Schmooze
7:15-8pm – Yizkor Service and Torah reading of the 10 commandments
8:15-9pm – What do you do or what can you do to foster a sense of "Pride" within yourself (or in your relationship)? Shared stories on Pride by BCC members.
9:15-10pm – Jewish Attitudes to Pride. Panel discussion and text study with Rabbi Lisa, Rabbi Heather, Cantor Juval and the BCC community
10-10:30pm – Our Pride: Presenting our collective story on Pride, based on essays written by YOU!
CALL TO ACTION!
We're looking for your stories! For an experimental (and exciting!) presentation of our collective experience with Pride, we're looking for your stories. We'll be weaving a presentation from the stories you share with us. The essays can be 250-50 words long. During our presentation, we will respect anonymity and won't reveal the identity of any writer, unless you would like to be identified.
Here are some things you're invited to write about:
– What has propelled you to live a life that you take pride in?
– What aspects of Pride do you welcome in your life and what aspects do you wish to let go of?
– As the Israelites transitioned from physical (Passover) to spiritual (Shavuot) liberation, what moments in your life allowed you to embrace who you are more fully and transition into a more whole version of yourself?
– As we celebrate the reception of the Torah, what spiritual practices in your life help you to live life more fully?
Please send your stories to Cantor Juval at juval@bcc-la.org by June 5th.
Sunday, June 12
Annual Pride Interfaith Service "In Your Faith" starts at 10 am on Sunday, just before the Pride Parade. We gather in our usual location on the north side of Santa Monica Blvd at La Cienega (our usual location). Please join BCC clergy and others from our sibling congregations for our annual "kickoff" to the Pride parade. Parade itself "steps off" at 11 am.
See the line-up at the CSW LA Pride Festival! Also, check out the City of WeHo's Community Calendar of Free Pride events in June! Art, Movies, Speakers, Tours, Dyke march!