2014 BCC AWARDS BRUNCH
Purchase tickets, make donations and place tribute ads online, or use our Printable Payment Forms | Online payments | Honorees | Honorary Committee | Sponsors | Event History | Silent Auction | Entertainment |
VIEW THE 2014 SILENT AUCTION CATALOGUE Here


About the BCC Awards Brunch
The BCC Awards Brunch recognizes and honors people who have demonstrated extraordinary community leadership and made significant contributions toward tikkun olam, repair of the world. BCC values the opportunity to honor such leaders, whether in our own congregation or from the community at large. Funds raised by the BCC Awards Brunch are crucial to sustaining our synagogue's vibrancy and to furthering our bridge-building between the broader Jewish and LGBT communities.
LOCATION:  This year the BCC Awards Brunch takes place at The Omni Hotel Los Angeles at California Plaza, 251 S Olive St, Los Angeles, CA 90012
Honorees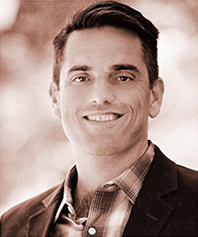 Brad Sears is founding director of the Williams Institute at UCLA, the nation's leading research center on LGBT people and issues. A graduate of Yale University and Harvard Law School and a long-time resident of Los Angeles. He has also been instrumental in helping to found and grow a number of vital organizations serving LGBT and HIV/AIDS communities locally and nationally, including the HIV Legal Checkup Project; Being Alive Los Angeles, an organization of, by and for PLWHA; and, more recently, the Los Angeles HIV Law and Policy Project. Brad has been recognized on Advocate's Magazine's "40 Under 40" list and Out Magazine's "Power List," and honored with the American Bar Association's Inaugural Alexander D. Forger Award for Sustained Excellence in HIV Legal Services and Advocacy.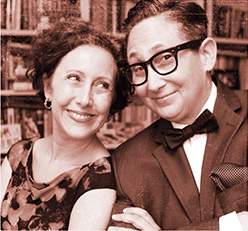 Zsa Zsa Gershick & Elissa Barrett, who met at BCC in 2001, share a passionate commitment to social justice. Elissa is Vice President and General Counsel at Bet Tzedek Legal Services and heads the California Consumer Justice Coalition; she is also co-creator of Bend the Arc: The Jewish Partnership for Justice, and of the Holocaust Survivors Justice Network. Zsa Zsa is an award-winning writer, filmmaker, editor and teacher whose books, plays, and the short film "Door Prize" illuminate the lives of LGBTQ Americans of all races who've largely been hidden from history.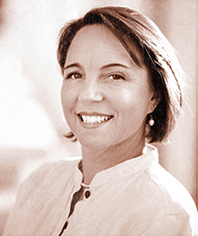 Felicia Park-Rogers became BCC's first Executive Director in October 2005. Her achievements with BCC include participating in BCC's highly successful capital campaign and creation of their new synagogue home. During her tenure, BCC's budget has increased dramatically, BCC's community visibility and membership have grown, and BCC's capacity to participate in the Jewish and LGBT communities and social issue has been greatly magnified. She spearheaded BCC's efforts to institutionalize BCC's family education program and religious education for children, including bringing on BCC's first director of education. Her nationally recognized work as an LGBT leader includes serving as E.D. of COLAGE (Children of Lesbians and Gays Everywhere). She lives in LA with her wife Rabbi Rachel Timoner and their sons, Benji and Eitan.
Honorary Committee
Co-Chairs of Honorary Committee: Brett Trueman & Mark Miller, Rabbi Lisa Edwards & Tracy Moore. Honorary Committee: Dan Barrett, Robin Berkovitz & Laurie Newman, Janis Berman, Gordon Blitz & Neal Wiener, David Bohnett Foundation, Rabbi Kenneth M. Chasen & Allison M. Lee, The Honorable Kenneth Lee Chotiner, Joann Clark, David Codell, Allison Diamant, Ray Eelsing & Mark Maroney, Jonathan Falk & George Garcia, Connie Franko, Eric Garcetti, Mayor of Los Angeles, Judith Glass, Cecilia Quigley Groman, Dean Hansell, Laurie Hasencamp & Mike Lurey, Erik Hyman & Max Mutchnick, Barbara Jacobs, Ginger Jacobs, Jay Jacobs, Mark Katz & Bob Goodman, Kate Kendell, ED, NCLR, Neil Klasky, Idit Klein & Jordan Namerow, Steven Koltai, Shawn Kravich, Hon Abbe Land, Richard Lesse, Rabbi Stan Levy, Susan Lubeck & Richard Weiner, Suzy Marks, Bruce Maxwell, Rabbi Heather Miller & Melissa De La Rama, Shannon Price Minter, Douglas Mirell, Larry Nathenson, Walter Park, Dave Parkhurst & Maggie Anton Parkhurst, Cantor Juval Porat, Lilith Lynn Rogers, Steve Rohde, Sandor & Dr Claudia Samuels, Lauren Schlau, Steven Schmitt & Paul Bellaff, Lori Stein, Eldon Teper, Hannah Theile & Kenna Love, Eli & Lisa Timoner, Ondi Timoner, Rabbi Rachel Timoner, Ronnie Wexler, Kelly White & David Timoner, Eliza Lois Torlyn & Bryan Heath, Bracha Yael & Davi Cheng, Kyle Young, Rabbi Barbara Zacky
Sponsors (Partial List) to Date
Platinum, $10,000 : Brett Trueman & Mark Miller
Gold, $7,500
Silver$5,000: Bruce Maxwell, Steve Sass & Steve Hochstadt
Bronze, $2,500: Maggie Anton Parkhurst & Dave Parkhurst, Ray Eelsing, Zsa Zsa Gershick & Elissa Barrett, Cecilia & Donna Quigley Groman, Brad Sears, Eldon Teper, Ronnie Wexler, Williams Institute
Tribute Information
BCC is compiling a beautiful keepsake journal for the honorees. Including personal photos of yourself and/or honorees make the Journal especially memorable and beautiful.
The Tribute Catalogue Deadline has passed.
Submit tribute text, graphic, or photo (jpg, 300 dpi) by email to ads@lentinidesign.com.
A beautiful, custom tribute will be designed for you ($20 additional), or submit your own design (300 dpi jpg).
Dimensions
Inside Covers/Back Cover: 8"w x 8"h (plus bleed)
Full Page: 7"w x 7"h
Half Page Vertical: 3.25"w x 7"h
Half Page Horizontal: 7"w x 3.25"h
Quarter Page: 3.25"w x 3.25"h
Silent Auction
This event includes a fantastic Silent Auction with many items in the categories of Fine Art, Travel, Entertainment, Health & Beauty, & Dining Out.
Please consider contributing to the Silent Auction, high-quality items are needed.  Items must be submitted or dropped off by April 14, 2014! Questions: auction@bcc-la.org
Preview this year's Silent Auction View Catalogue
Event History
Congregation Beth Chayim Chadashim, "House of New Life" is a progressive and diverse community that celebrates Jewish faith and culture. Established in 1972, we are the world's first synagogue founded by and for lesbians and gay men. Today BCC is an essential element of the Los Angeles community, welcoming all who seek a comfortable and warm place to worship, learn, socialize, celebrate, and engage in the Jewish concept of tikkun olam (betterment of the world). BCC's Annual Humanitarian Awards event was established in 1985 in order to recognize and honor those leaders who have made major contributions toward tikkun olam. The event has grown significantly in size and importance since its inception, and is now BCC's primary fundraiser. Proceeds raised are crucial to sustaining our synagogue's vibrancy and to further our bridge building between the broader Jewish and LGBT communities. Questions? Contact Felicia Park-Rogers
Entertainment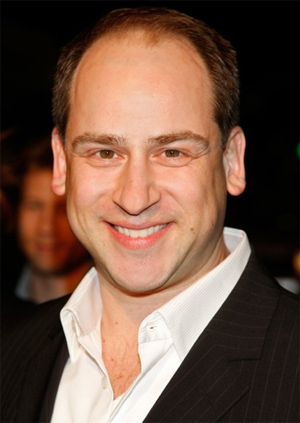 Master of Ceremonies: Adam Kulbersh
Adam Kulbersh is a very successful character actor with noteworthy credits across the TV dial, in feature films and in nearly 200 television commercials. Recently, Adam added "Writer" to his title and is now enjoying exciting successes on that front as well. Adam is a proud member of the BCC Community.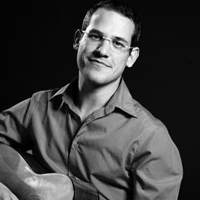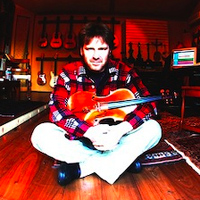 Musical Performances: Cantor Juval Porat with Tamara Kline and the BCC Choir, and Craig Eastman: Artist, Musician, Composer.
Brunch Committee: Kenna Love: Producer & Chair, Michael King: Silent Auction Chair, Murray Aaronson, Rabbi Lisa Edwards, Mark Farber, Ginger Jacobs, Adam Kulbersh, Bob Levy, Tami Miller, Bruce Maxwell, Tracy Moore, Felicia Park-Rogers, Lauren Schlau, Rob Schoenberger, Brett Trueman
3 Comments on "2014 BCC AWARDS BRUNCH"
Elise Zimmerman April 22, 2014 pm30 10:06 pm .

I was unable to open the link for the silent auction. Do you have any suggestions for me?? thank you very much.

Yanir Dekel April 23, 2014 am30 10:32 am .

Hi Elise, there was indeed a problem with the link, but it's now fixed. You can try again or enter the catalogue of the silent auction through this link: https://bcc.onlineauctionbook.com/catalog.php
Thanks for taking the time to write to us!

ferris craig July 28, 2014 pm31 5:34 pm .

Looking for Marla, an old friend from your congregation in the 90s. Please give her
My email address if you know her. I can't remember her last name.