Purim 2014 at BCC
Start preparing your best-costumes-ever, because Purim 2014 at BCC is almost here! 
This year's Shpiel is "Fiddler on the BCC Roof!"  Tevya and Golde's 2 youngest children left Anatevka through a magic door . . . . and found themselves in West Hollywood in the year 2014!  Apparently some of the Megillah characters discovered the same magic door  . . . .  See where the Megillah and Fiddler on the Roof left off.  "Fiddler on the BCC Roof!"  includes these songs: "Sunrise, Sunset Boulevard" and "Bartender, Bartender."
A Megillah reading (mostly in English) will follow in the library after the Shpiel.
Party and dance afterwards!
Saturday, March 15 Schedule: 
6pm- Bring your dinner, especially for families with kids
7pm-Havdalah & Purim Schpiel
9pm-Party and Megillah Reading
The evening is co-sponsored by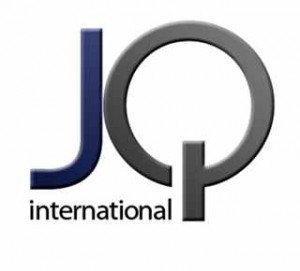 JQ International, connecting and building community between Jewish LGBTQ Angelenos in their 20s/30s.
Musical Director: Tamara Kline. The all-star cast includes: Cantor Juval Porat, Rabbi Heather Miller, Herb Toplan, Ray Eelsing, Leah Zimmerman, Estaire Press, Gordon Blitz, Seth Harrington, Ilene Cohen, Tracy Moore, Leigh Grode & Joanie Spitler, Robin Berkovitz, Elissa Barrett, Margie Rothman AND Rabbi Lisa Edwards!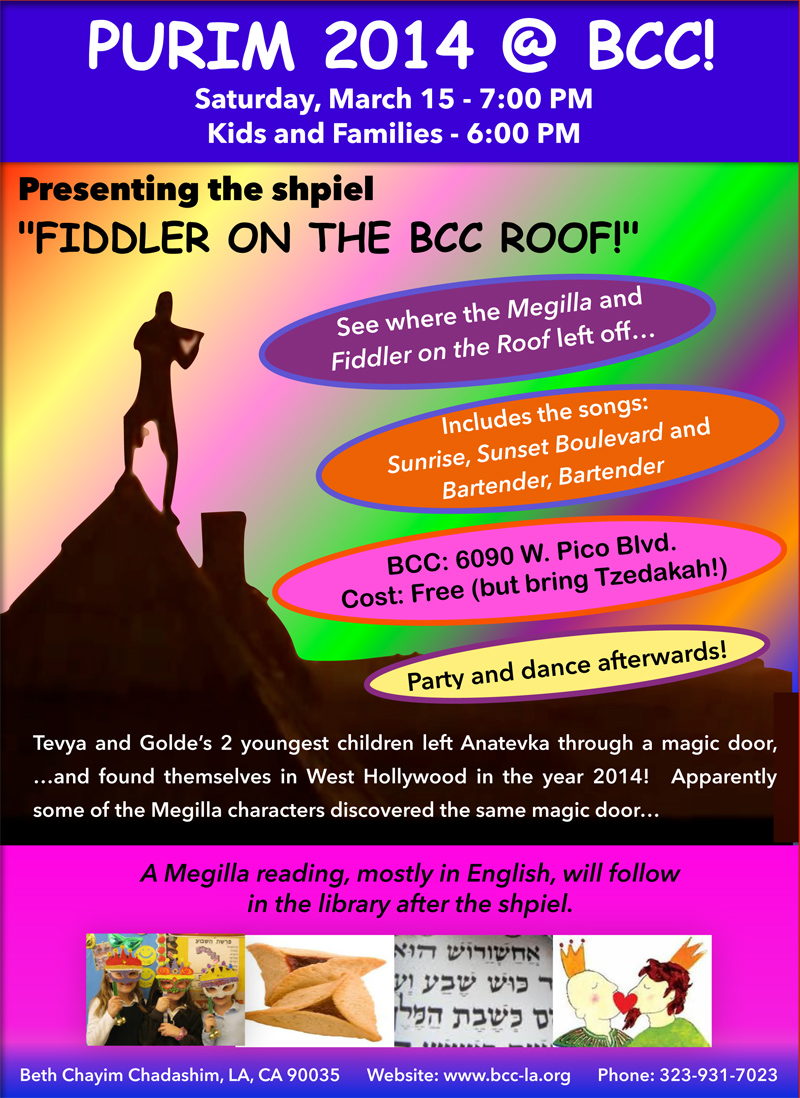 One Comment on "Purim 2014 at BCC"