Rabbi Heather is a Civilian Oversight Nominee!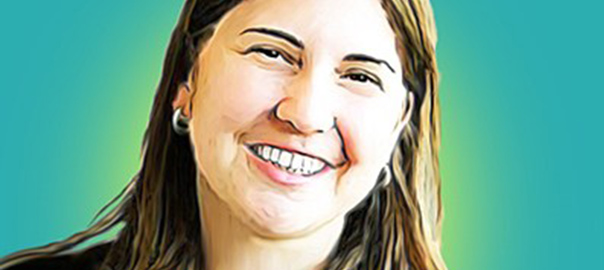 Beth Chayim Chadashim's Rabbi Heather Miller was named among 9 nominees of Dignity and Power Now's Coalition to End Sheriff Violence. "The Coalition to End Sheriff Violence stands with incarcerated people and their loved ones as we launch our slate of highly qualified nominees who have been active participants in the movement to end civil and human rights violations inside the county jail system," the statement says.
"While we won civilian oversight, the fight for it to be effective and have power is not over."
Dignity and Power Now (DPN) is a grassroots organization based in Los Angeles that fights for the dignity and power of incarcerated people, their families, and communities.
Check out Rabbi Heather's profile and the full announcement in this link
On Tuesday, June 21, Rabbi Heather honored by the Los Angeles Country Board of Supervisors, as she gave the morning invocation at the board's meeting. Supervisor Sheila Kuehl presented Rabbi Heather a certificate of appreciation in honor of her prayer. The following is Rabbi Heather's full invocation speech.
I'D LIKE TO BEGIN BY THANKING THE BOARD OF SUPERVISORS AND ESPECIALLY SUPERVISOR SHEILA KUEHL FOR GRACIOUSLY EXTENDING THE INVITATION TO ME TO LEAD THIS MORNING'S INVOCATION.
LAST NIGHT, EYES GAZED TOWARDS THE HEAVENS TO WITNESS A STRAWBERRY FULL MOON, SPARKING WONDERMENT AND APPRECIATION. THE LONGEST DAY OF THE YEAR ENDED WITH THIS BEAUTIFUL REMINDER THAT WITH ALL THAT CONSUMES OUR ATTENTION DURING THE DAYLIGHT HOURS: THE NEWS CYCLES, THE WORK THAT WE ARE OCCUPIED WITH, THE RESPONSIBILITIES THAT WE HAVE TO FULFILL,
THE UNIVERSE BEYOND IS PULSING WITH STEADFAST CADENCE AND ORDER.
LOOKING UP, OUR PERSPECTIVE SHIFTS FROM SHORT SIGHTED, SOMETIMES MICROSCOPIC VIEWS OF WHAT IS IMMEDIATELY IN FRONT OF US, TO WIDE ANGLED APPRECIATION FOR THE IMMEASURABLE BEAUTY AND ELEGANCE THAT LIES IN THE GREAT EXPANSE.
THE LENSES OF OUR EYES SHIFT FROM NEAR TO FAR AND BACK AGAIN RELATIVE TO THE NATURAL WORLD AND ALSO RELATIVE TO OUR WORK AS COMMUNITY LEADERS AS WE DEVOTE OUR GAZE BOTH TO CARING FOR EACH INDIVIDUAL IN OUR CHARGE AS WELL AS ENSURING THE BROADEST GOOD FOR THE MASSES.
OUR LIMITATIONS ARE HUMAN. AND STILL, WE CONNECT WITH THE MYSTERIOUS, MYSTICAL RHYTHMS THAT LAY BEYOND OUR UNDERSTANDING, POINTING US TO OUR OWN POWER TO MAKE A POSITIVE DIFFERENCE IN THE WORLD.
AS WE JOIN TOGETHER IN THIS SACRED PURPOSE, MAY WE BE INTENTIONAL ABOUT FULFILLING OUR CHARGE TO PROVIDE FOR THE COMMON GOOD FOR ONE AND ALL IN THIS DYNAMIC COUNTY.
AND LET US SAY, AMEN! HAPPY SUMMER.