Rabbi Joel Alter Joins Us for Shabbat Services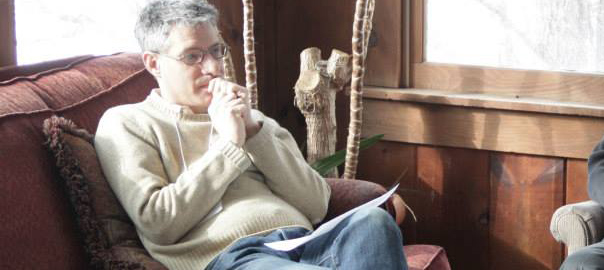 Friday, January 2, Shabbat Services with Ritual Chair, Davi Cheng, Live Stream Chair, Bracha Yael and special guest Rabbi Joel Alter, 8pm.
Watch this service live on the internet – click to learn how
Rabbi Joel Alter is the Director of Admissions for the College of Jewish Music, and the Rabbinic & Cantorial Schools at The Jewish Theological Seminary (JTS) in New York. Rabbi Alter earned his BA in Jewish History at Columbia University. Ordained while still in the closet, Joel is proud to serve at JTS as an openly gay Rabbi. He serves on the board of Nehirim, a national Jewish LGBT community.
Services are followed by a social hour and refreshments. Please join us in welcoming Rabbi Alter.
Earlier this year, Rabbi Joel Alter was interviewed by Israeli newspaper 'Ha'aretz' about coming out of rabbis as LGBT people.
Joel Alter was closeted by necessity when he was in rabbinical school at JTS starting in 1991. After being ordained as a rabbi he worked for a dozen years in Jewish day schools in Washington, Baltimore and Boston and was out about his identity as a gay man. In 2012 he returned to JTS, this time as openly gay and as its director of admissions for the rabbinical and cantorial schools.
While he doesn't know for certain what percentage of current students are gay or lesbian, it tends to come up when students are interviewing for admission. "They might say 'I'm gay, lesbian or trans, is it really safe for me to come to JTS? There is no tension around it, it's just part of their bio. It's totally unremarkable, and I'm thrilled to pieces."
JTS created a Committee on Sexuality and Gender, to make sure it is inclusive in its policies and culture, he said.
"In large and small congregations, out LGBT rabbis are serving in congregations, in chaplaincy, in schools. It's a totally new world," said Alter.
Read the full story on Ha'aretz