Rabbi Lisa Edwards Pays Tribute to the Late Edith Windsor in the Jewish Journal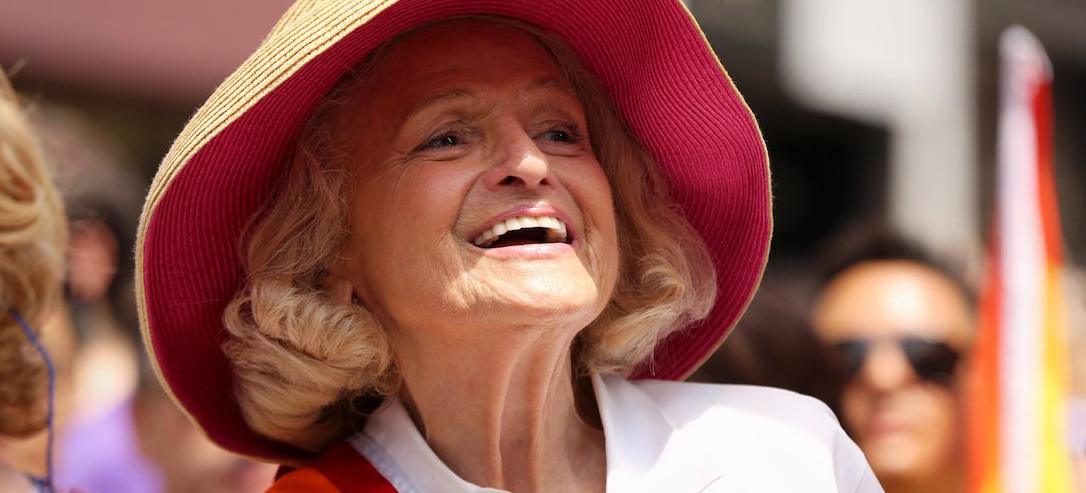 Edith Windsor, the gay rights activist at the heart of the Supreme Court's landmark 2013 decision to nullify the Defense of Marriage Act, died Sept. 12 at a Manhattan hospital, according to The New York Times. She was 88.
"Windsor helped clear many paths during the many decades of her life, all of which surely prepared her to become the revered and beloved role model that helped make love and true marriage a cause célèbre in the 21st century," Rabbi Lisa Edwards of the Pico-Robertson LGBT synagogue Beth Chayim Chadashim wrote in an email to the Journal. "I join with many in gratitude to her for her tenacity, and blessed by her presence in the world."
Edwards wrote that "surely it was no coincidence" that two Jewish women — Windsor and Supreme Court Justice Ruth Bader Ginsberg — played pivotal roles in legalizing same-sex marriage in the United States.
"We are all the beneficiaries of Windsor's stalwart determination and righteous indignation at the affront of not being treated as a widow by the Federal government," she wrote.
Read the full story in the Jewish Journal