Rabbi Lisa Edwards to Be Given an Award in LGBT Heritage Month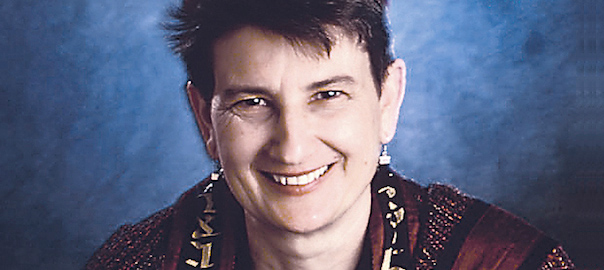 Rabbi Lisa Edwards was accepted being one of the honorees at Los Angeles' upcoming LGBT Heritage Month! It is a well-deserved honor!
The 4th annual event is hosted by Mayor Eric Garcetti, and City Councilmembers Ron Galperin, Mike Bonin and Mitch O'Farrell and will be held on Friday May 30 at City Hall. Rabbi Edwards would welcome your attendance in support and celebration at the Ceremony at 10am in City Council Chambers!
Other honorees of the 2014 LGBT Heritage Month are NBA star Jason Collins, former LA City Clerk June Lagmay, homeless youth advocate Carlos Sosa, Rabbi Denise Eger, and community leaders Mignon Moore and Elaine Harley
The schedule for the day will be as follows:
10 am – Ceremony in City Council Chambers, Presentation of Honorees, Mayor, Controller, Councilmembers and honorees speak
11 am – Catered Reception on the Spring St. Forecourt
12:30 pm – Celebration ends
BCC members are welcome to attend any and all of the above events with Rabbi Lisa! If you plan to attend, please RSVP to LGBT Heritage Month
If you wish to have free parking please e-mail Lorraine Green with make, model and license # of your vehicle.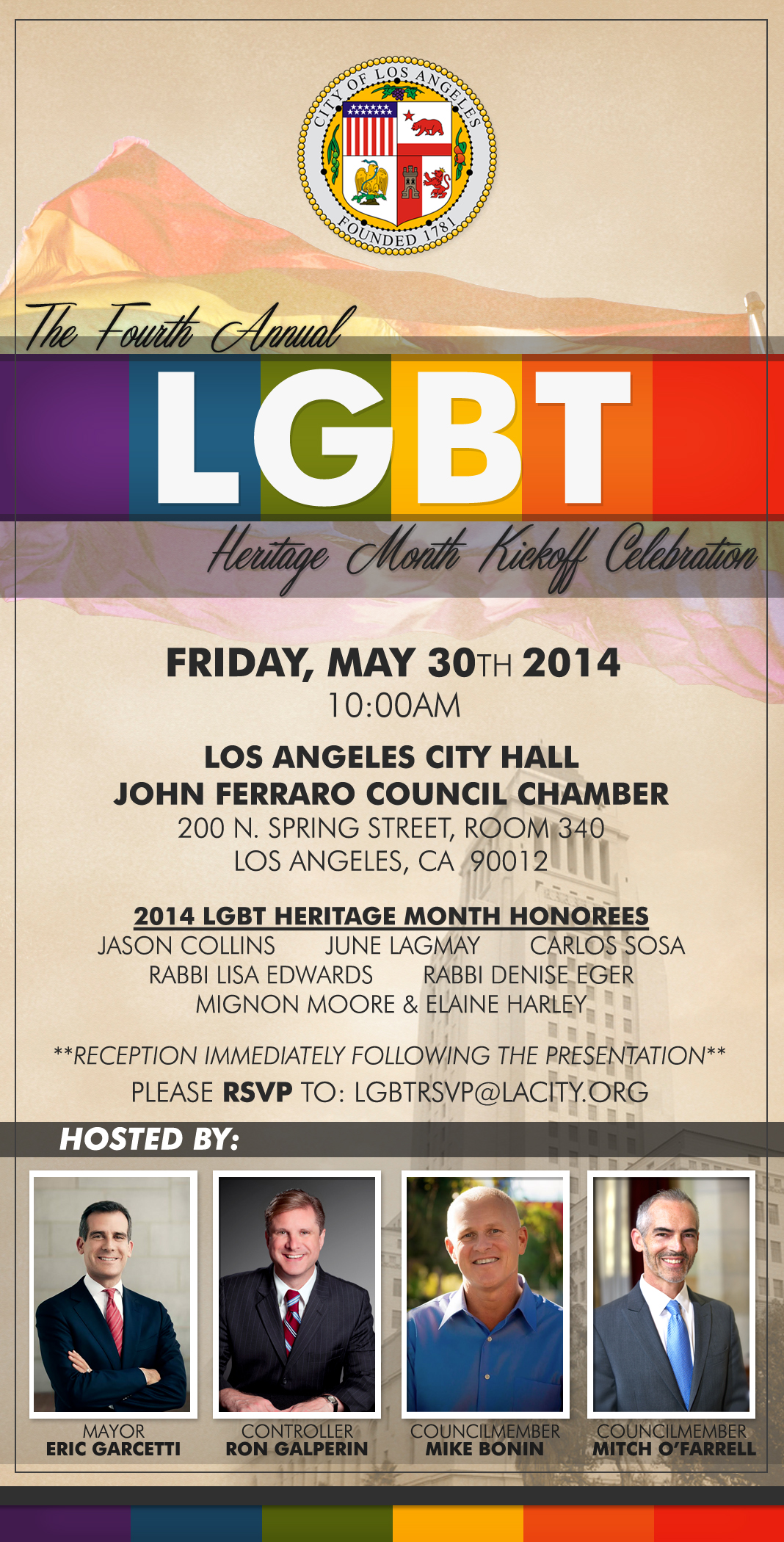 One Comment on "Rabbi Lisa Edwards to Be Given an Award in LGBT Heritage Month"