Rabbi Lisa Edwards to Speak at "Faith Meets 8"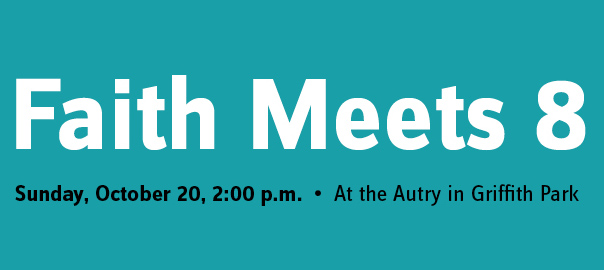 On Sunday, October 20, at 2:00 p.m., the Autry in Griffith Park will present a lively discussion moderated by David Lazarus of the Los Angeles Times on the involvement of faith-based organizations in community activism and the LGBT movement.
Joining the conversation are BCC's Rabbi Lisa Edwards; Reverend Troy Perry, founder of the Metropolitan Community Church; Paul Lichterman, professor of sociology and religion at USC; and Joanna Brooks, scholar and author of The Book of Mormon Girl.
The Autry is offering a special discount for BCC members. To receive $2 off adult admission, register for the event online at TheAutry.org and use code BCCTWO.