Rabbi Lisa Welcomes New Rabbis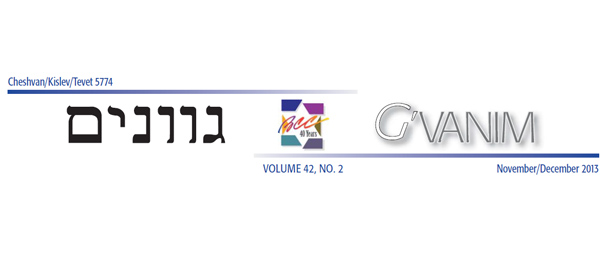 Read Rabbi Lisa's column from the latest G'Vanim issue, published this weekend. You can download the full issue (November-December 2013) here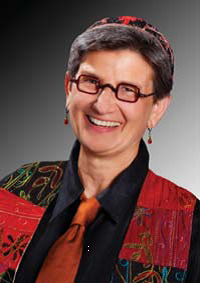 On October 11 and 12, former BCC Student Rabbi Joe Hample was installed as rabbi of Etz Chaim Tree of Life Congregation in Morgantown, West Virginia. Joe has already been there 14 months with his husband, longtime BCC member Barry Wendell, and they invited me and Tracy to come to Morgantown to help make it official. Here are excerpts from Joe's drash on that Friday night and from my talk from Shabbat morning.
Excerpts from Rabbi Hample's drash:
When I was a child in Larchmont, NY, and people asked what I wanted to be when I grew up, I never thought to say I'd like to be a rabbi in West Virginia. These things just happen. At Harvard I was a literature major, took a little Hebrew, went to a couple of Hillel events. After graduation I returned to New York, with some idea of a publishing career. But many of my friends were drifting out to California on one pretext or another. California: the place you go to reinvent yourself.
The name of this week's Torah portion, Lech L'cha, is idiomatic and hard to translate. But roughly it means, "Go already." This instruction is given to Abram and Sarai, who leave their heartland hometown of Haran and travel to the coast: I mean the Mediterranean coast of the holy land (Genesis 12:4-5) . . . .
I was ordained in the recession year of 2009. There were no jobs. But eventually I found a correctional chaplaincy at Pelican Bay State Prison, up in the redwoods. There I met Jewish drug fiends, a Jewish real estate huckster, Jews for Jesus. Jewish wannabes, with and without swastika tattoos. And lots of people who didn't know from Judaism, but just needed someone to
talk to. . . .
A year and a half ago, I applied for this pulpit in Morgantown and traveled here to meet congregational leaders. Over dinner at the Kenyan Café, we went
around the table introducing ourselves, and I was amazed that almost everyone had an advanced degree. This is a very brainy synagogue, which is a
major reason Barry and I were thrilled to come here. . . .
Some gurus are self-appointed, but most receive a seal of approval from an established colleague. Abraham gets a blessing from Melchizedek, the priest of Salem (Genesis 14:18-19). I'm about to be formally installed as your spiritual leader by my old friend Rabbi Lisa. On the other hand, you could say it's the community that validates clergy, not the hierarchy. Abraham is called the father of a multitude (Genesis 17:5); Sarah is to give rise to nations and rulers (Genesis 17:16). Only if I can serve a multitude of congregants, only if I can give rise to the Jewish leaders of tomorrow,
will I be worthy of the honor you do me this Shabbat.
Excerpts from Rabbi Edwards:
I know Rabbi Joe Hample and Barry Wendell pretty well. And from what I know of them, and what I saw last night of them and you all together in this community — the future of Judaism is in good hands. . . . [God called Abram and Sarai], saying Lech-lecha, lechi-lach —- go for your own sake, go for your people's sake, go from this home, go together to a new home I will show you. And when you get there, says God to Abraham in our Torah portion, "be a blessing." Note God doesn't say, "I will make you into a blessing," but rather, v'h-yeh b'racha "be a blessing," that is, make yourselves into blessing. . . .
I am honored to be here to witness this confirmation of what these past 14 months have wrought. Joe and Barry and all of you who are part of Congregation Etz Chaim, may you continue to be a blessing to all of us privileged to cross paths with you. One reason I wanted to
share these thoughts with you is to remind you of what a gem of a rabbi Joe Hample is, and how blessed we were to have him with us for two years during his rabbinic studies at HUC-JIR. . . .
I also wanted to share how I am inspired and energized by being with Joe again, by standing beside newly ordained Rabbi D'ror Chankin-Gould during the Days of Awe, and now by welcoming Rabbi Heather Miller as a member of our BCC clergy team (see page 5 below). Our seminaries are training some remarkable rabbis and cantors, and BCC has been blessed to share in some of that training and to be a beneficiary of it. Working with them and with our Cantor Juval Porat makes my day-to-day work more satisfying, richer, more filled with fun and with blessing.
Thank you, all!