Rare Recordings of 1940s Writers, Reading their Works.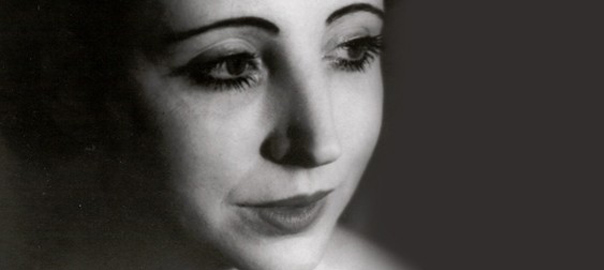 Sunday, June 15, 4:00 to 5:00 pm, | Rare Recordings of 1940s Writers, Reading their Works.
BCC member Adam Barron will play selections from his recent CD re-release of renowned diarist Anaïs Nin reading her full-length surrealist prose poem, "House of Incest". It is about emotional incest (not physical.) This may be the earliest full-length audiobook released on vinyl.
To learn more about Adam's restoration projects, visit his website.
Anaïs Nin was an author born to Spanish-Cuban parents in France, where she was also raised. She spent some time in Spain and Cuba but lived most of her life in the United States where she became an established author. She published journals (which span more than 60 years, beginning when she was 11 years old and ending shortly before her death), novels, critical studies, essays, short stories, and erotica. A great deal of her work, including Delta of Venus and Little Birds, was published posthumously.
The explosion of the feminist movement in the 1960s gave feminist perspectives on Nin's writings of the past twenty years, which made Nin a popular lecturer at various universities; contrarily, Nin disassociated herself from the political activism of the movement.
In 1973 Anaïs Nin received an honorary doctorate from the Philadelphia College of Art. She was elected to the United States National Institute of Arts and Letters in 1974. She died in Los Angeles, California on January 14, 1977 after a three-year battle with cancer
Adam's parents recorded Nin and other writers in 1948-9 with a "war booty", a German tape recorder they received as a wedding present. The original recordings in 1949 were released on 33 1/3 vinyl, the first year the technology was available. As a special treat, Adam will also play selections of not yet re-released Henry Miller and Aldous Huxley, followed by Q&A.
Half of sales will benefit BCC Jewish Learning. The event is free and all are welcome. For information or to RSVP, contact education@bcc-la.org.