Read Rabbi Lisa Edwards' drash in The Jewish Journal of Los Angeles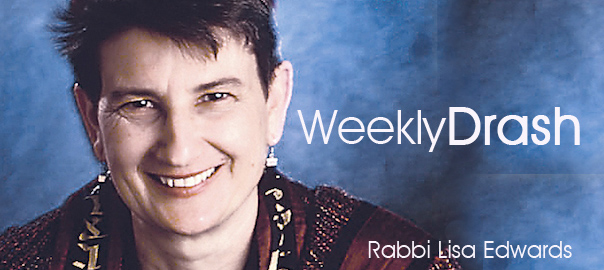 For its August 11 edition, The Jewish Journal of Los Angeles invited BCC Rabbi Lisa Edwards to write a drash on the week's torah portion, Re'eh.  The drash, entitled "Is It Sufficient", ties the tragedy at the Tel Aviv LGBT Center to the need for us to "learn to open our hearts and our hands…to lend support where it is needed." 
When I was a teenager, my friends and I used to laugh at the public service announcements that played nightly on television, back in the day of legal youth curfews: "It's 11 p.m. Do you know where your children are?"
As Shabbat Nachamu, the "Sabbath of Comfort," drew to a close on Aug. 1, 2009, a group of Israeli teens gathered, as they often did, as a support group in their homey gathering spot at the LGBT youth "Bar No'ar" drop-in center, a place for gay, lesbian, bisexual, transgender youth in Tel Aviv. Around 11 p.m., a masked gunman entered and opened fire. Two were murdered — the teens' 26-year-old mentor, Nir Katz, and Liz Trobishi, not quite 17 — and at least 15 other young people were wounded, several critically.
One can easily imagine sad story after sad story from the shooting of teenagers in the very place they came to for safety, especially when we hear that some of the families of the teens were shocked to discover where their children were. But of all the stories, one verges on the unimaginable: One parent was so dismayed, he had not yet visited his child in the hospital, even days after the shooting.
In the Torah portion this week, Re'eh, there is a famous passage about giving to the poor. Moses says to the assembled Israelites:
"If there is a needy person among you, one of your kinspeople in any of your settlements in the land that God is giving you, do not harden your heart and shut your hand against your needy kinfolk. Rather, you must open your hand and lend your kin sufficient for their needs…. Give to your kin readily and have no regrets when you do, for in return God your God will bless you in all your efforts and in all your undertakings. For there will never cease to be needy ones in your land, which is why I command you: open your hand to the poor and needy kinsperson in your land" (Deuteronomy 15:7-11).
Click here to read the entire drash.