Renée Lamkay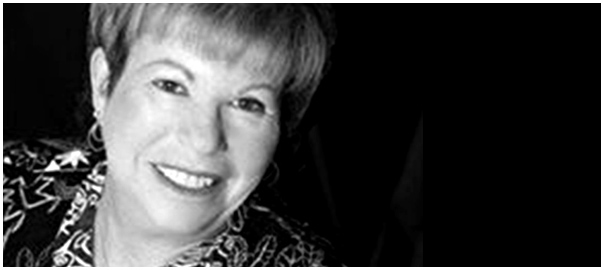 It is with deep sorrow we write to inform our community of the death of beloved BCC member, Renée Lamkay, life partner of BCC member Leslie Tuchman, sister (and sister-in-law) of BCC member Victor Lamkay (Hector Viera), and Edward Lamkay (Arthur Novell) of NYC. Renee died this afternoon (July 1, 2015), a result of pancreatic cancer diagnosed last November.
Related Articles
Renee Lamkay's Conversation with G-d by Lois Singer
Send condolences with the rest of the BCC community on our Facebook page
Funeral services will be Friday, July 3 at 10AM PST, at Mt. Sinai Hollywood Hills, California (for directions scroll down). Officiated by Rabbi Lisa Edwards, Rabbi Heather Miller, Cantor Juval Porat
For those who can not attend the funeral, there will be a Live Webcast. Click here to watch
OR:
mountsinaiparks.org
Click on the "Obituaries" tab
Click on "Renee Lamkay"
Use password: Lamkay1939
A reception/shiva (catered light lunch) will be held immediately following services (approx. 12:30-3PM) at Beth Chayim Chadashim (BCC).
Another gathering (led by BCC Cantorial Emerita Fran Chalin) will be held on Sunday July 5 at the home of Hannah Theile and Kenna Love. Please contact Hannah over the weekend for details hannahtheile(at)icloud(dot)com
Renée served BCC in many capacities over the years, including on the Board of Directors and as co-chair of the Professional Liaison Committee (where she and Leslie got acquainted). Renée joined BCC in 1977, following her brother who joined in 1973. An award winning teacher and then school principal at several schools, after "retirement" Renée had a successful next career as Renée Lamkay/The PRINCIPAL Realtor/Doing your HOMEwork!
As principal, Renee travelled to Washington DC to receive the National Recognition Award for being one of 100 best schools in the country. Over the years she accepted the award twice for two different schools, where she served as principal. She received the awards first from Ronald Reagan and the second from Bill Clinton.
She was a friend and advisor to so many — she will be sadly missed. If you have a Renée story to share, please send to Rabbi Lisa or Rabbi Heather in an e-mail on Thursday and we will try to include in our eulogy/hesped.
Victor and Leslie (in lieu of flowers) invite donations in memory of Renee to:
1) BCC click here to make a donation
2) Caring Bridge (the website where we kept updated on Renée) click here
In this week of celebration on the Supreme Court Marriage Decision and with the 4th of July soon upon us, we'll remember Renée with our own rainbows, fireworks, and tears. She would have enjoyed them all.
Memories of Renée will forever bring blessings to those of us who knew her.
Hamakom Yinakhem.
May the Source of comfort bring comfort to all of us who mourn.
MOUNT SINAI HOLLYWOOD HILLS
5950 Forest Lawn Drive
Los Angeles, CA 90068
(800) 600-0076
(323) 469-6000
Directions:
From the San Fernando Valley:
South on the Ventura Freeway
(101) to (134)/Ventura Freeway continued. East on 134. Exit
at Forest Lawn Drive; proceed one-quarter mile.
From Los Angeles:
North on the Hollywood
Freeway (101), exit at Barham. Turn right on Barham and
proceed to Forest Lawn Drive. Turn right and continue 1 1/4
miles.
From 405 Freeway:
North or south on
the San Diego Freeway (405) to the Ventura Freeway (101)
south. Continue to the 134/Ventura Freeway. Exit at Forest
Lawn Drive; proceed one-quarter mile.
Renee's tweets: