Revolution/Evolution: The founding of MCC and BCC, and the changing neighborhood that was once their home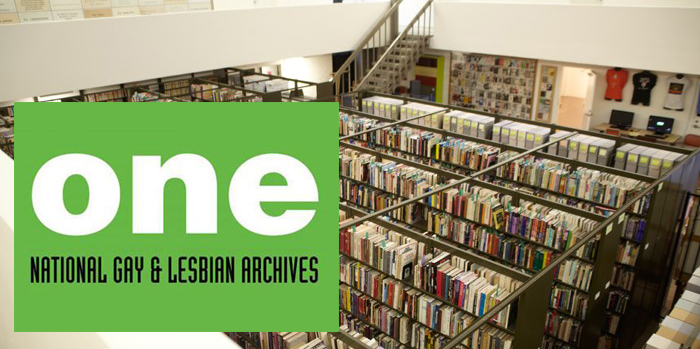 A presentation at ONE National Gay and Lesbian Archives (part of the USC Libraries), followed by a walking tour of the surrounding University Park neighborhood
Sunday, October 18, 2015, 2 p.m.
Starting point: ONE Archives, located at 909 W. Adams Blvd., Los Angeles (off-street lot with free parking)
Free and open to the public, but pre-registration is encouraged via Found LA's Eventbrite page
In conjunction with LAtitudes: An Angeleno's Atlas and the annual Found LA initiative fostering discovery of neighborhood histories, BCC member Sylvia Sukop will lead a presentation and walking tour that begins at ONE National Gay and Lesbian Archives.
Sylvia will read from her LAtitudes essay—drawing on the MCC and BCC archives housed at ONE—that explores the emergence of LGBT faith communities in L.A. in the late 1960s and early '70s and their transformational impact on the gay liberation movement and, more recently, the fight for marriage equality.
Following the presentation at ONE, the group will set off on a walking tour with stops including the former site of the Metropolitan Community Church (MCC) and Beth Chayim Chadashim (BCC) synagogue, whose shared building (originally built as St. James Methodist Episcopal Church in 1917) was destroyed in a fire of suspicious origin in 1973; the former Second Church of Christ, Scientist, a landmark of classical architecture on the National Register of Historic Places where today yoga and meditation classes are taught; and the retro-cool Velaslavasay Panorama.
Our tour concludes back at the ONE Archives parking lot.
About the presenter: Memoir meets history in Sylvia Sukop's personal essay, "Pioneers on the frontier of faith: How a handful of audacious Angelenos sparked the movement for LGBT inclusion in mainstream religion that led to a nationwide civil rights sea change," published in LAtitudes: An Angeleno's Atlas(Heyday, 2015). Sylvia is a 2015 Lambda Literary Fellow, a 2009 PEN Emerging Voices Fellow, and a contributor to Huffington Post and Flaunt magazine. She and her partner Bonnie S. Kaplan are this year's recipients of BCC's Harriet Perl Tzedek Award.