Richard Tanner's "small PARTS"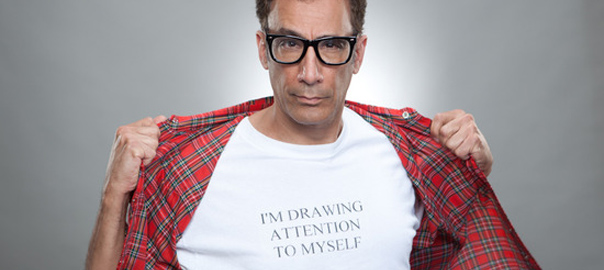 Richard Tanner's highly acclaimed hilarious and heartwarming show "small PARTS" will be playing at the Hollywood Fringe Festival for only six performances throughout June at The Lounge Theater (6201 Santa Monica Blvd near Vine), and when anyone buys a ticket online and uses the code BCC5 or mentions BCC5 when buying the ticket at the box office and $5 of the $11.99 ticket price will go back to Beth Chayim Chadashim! 
Richard is gay and Jewish and his show will both delight and entertain your members with humor and heart for only six shows at various times on June 10 (8 pm), 13 (10 pm), 21 (8 pm), 22 (6 pm), 27 (10 pm) and 28 (2 pm).  
Actor/writer Richard Tanner brings his acclaimed solo show, small PARTS, to this year's Hollywood Fringe Festival – for the first time. This uproarious multi-media romp chronicles the ins, outs, highs, lows and mind-bogglingly absurdist vagaries of Tanner's twenty-plus years as a working actor in the trenches. Jim Fall (Trick, The Lizzie McGuire Movie) directs the proceedings, which include animation, audience interaction, and an arsenal of audio-visual surprises.
Part cautionary tale, part irreverent skewering of showbiz (& one man shows), small PARTS chronicles the journey of an "unsteadily working actor", exploring the gap between unbridled ambition and hardcore reality, and the point at which passion crashes headlong into obsession — with humor, compassion and an arsenal of audio visual delights.
You'll laugh, you'll cry, you'll thoroughly enjoy the ride. As critic Patricia Danaher of The Daily Mail writes, "Richard's unstoppable energy and brio make his one man show truly one of a kind. With exquisite skill and comic timing, he tells the story of his struggles in the world of entertainment with hilarity and heart."
"With exquisite skill and comic timing Richard has taken his set backs and turned them into a brilliant show, where tears of laughter and empathy flow unbidden" (Patricia Damaher, The Daily Mail)
"Tanner does the impossible: he shows that, if it is really weklk written, deeply felt and magnificently performed, there is actually room for one more  one man show about being an actor in LA"  Craig Wallace, Teacher, The Wallace Audition Technique