S'lichot ("forgiveness"): Spiritual end of Last Shabbat of this Jewish Year
Saturday, September 20, S'lichot Services, 8pm. BCC invites you to an evening of S'lichot -"forgiveness." Experience teachings, music and meditations on introspection, forgiveness and transformation as we gather together on the last Shabbat of the Jewish year. Special Havdalah service, followed by musical service and study with Rabbi Lisa Edwards, Rabbi Heather Miller, Cantor Juval Porat and guest musicians Matthew L Cohen on piano and Evelyn Baz on cello. Refreshments follow services.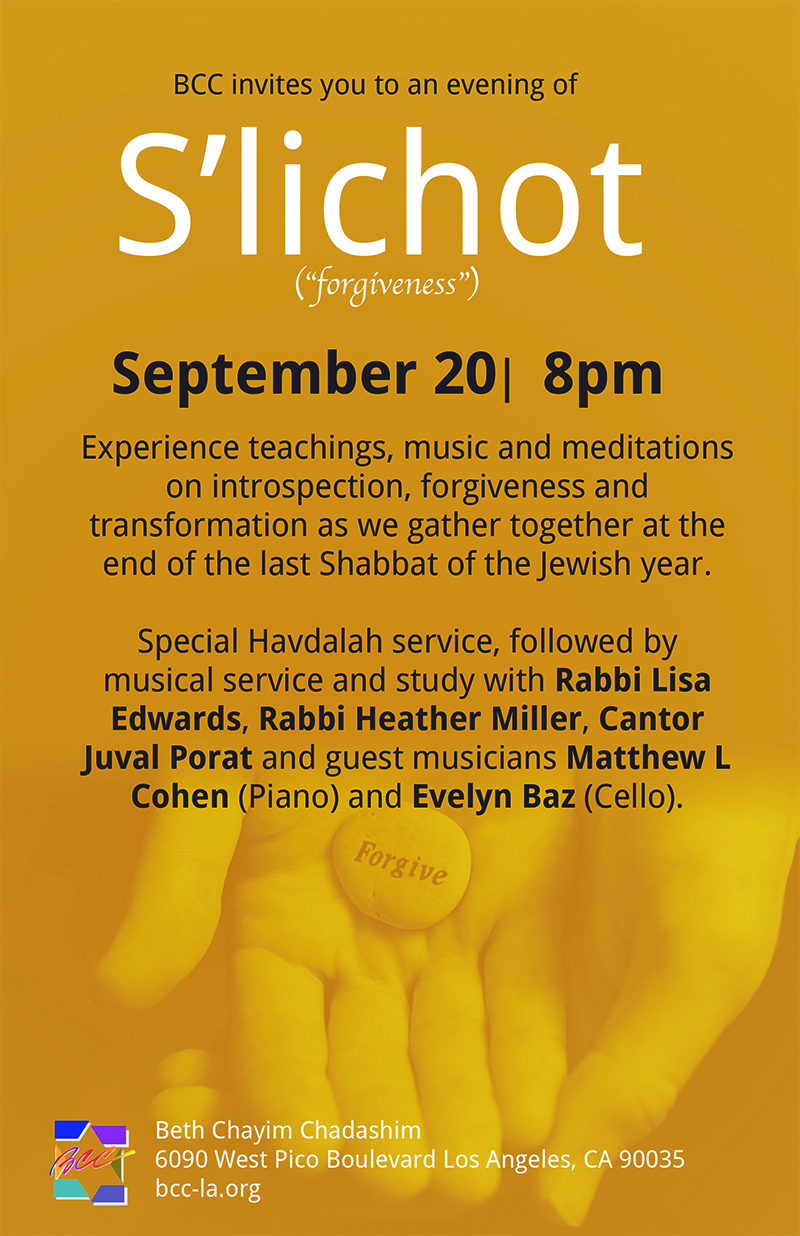 Friday, September 19, Intergenerational Shabbat Services, 6:30pm.   Join Rabbi Lisa Edwards and Cantor Juval Porat for a 1 hour service, featuring joyful musical selections and teachings designed for an intergenerational celebration.  Prior to services, join us for a screening of S'lichot themed animated short "For the birds" (3 min) for the families and children.  After services another screening of an award winning Japanese film  Departures (2 hrs), followed by a discussion as a prelude to S'lchot Services on Saturday, September 20 evening at 8pm.