Shabbaton for LGBT Families: More Details!
It's less than 3 months until the 2nd Annual Jewish LGBT family retreat, which will happen in the first weekend of May (3rd-5th), and after last year's success, we are very proud to be able to offer this wonderful family retreat again, along with even more synagogue co-sponsors.
As our very own Rabbi Lisa Edwards said in last year's Jewish Journal article on this special weekend, "It's something LGBT families feel a need and desire for…"
This year, the program (informally called "Shabbaton," ) is planned to be bigger and better and includes families from 20 congregations from the Los Angeles area, in participation with The Jewish Federation and JQ International. We're planning, besides Shabbat services and Havdalah, also nature-related fun activities, song sessions, hikes, sports, lgbt-family related workshops, yoga, gardening, animals and more- all to create the perfect getaway from the fast pace of daily life, and come together with your family, community, reunite with old friends, and make new ones.
Check out all the details below and click here to register.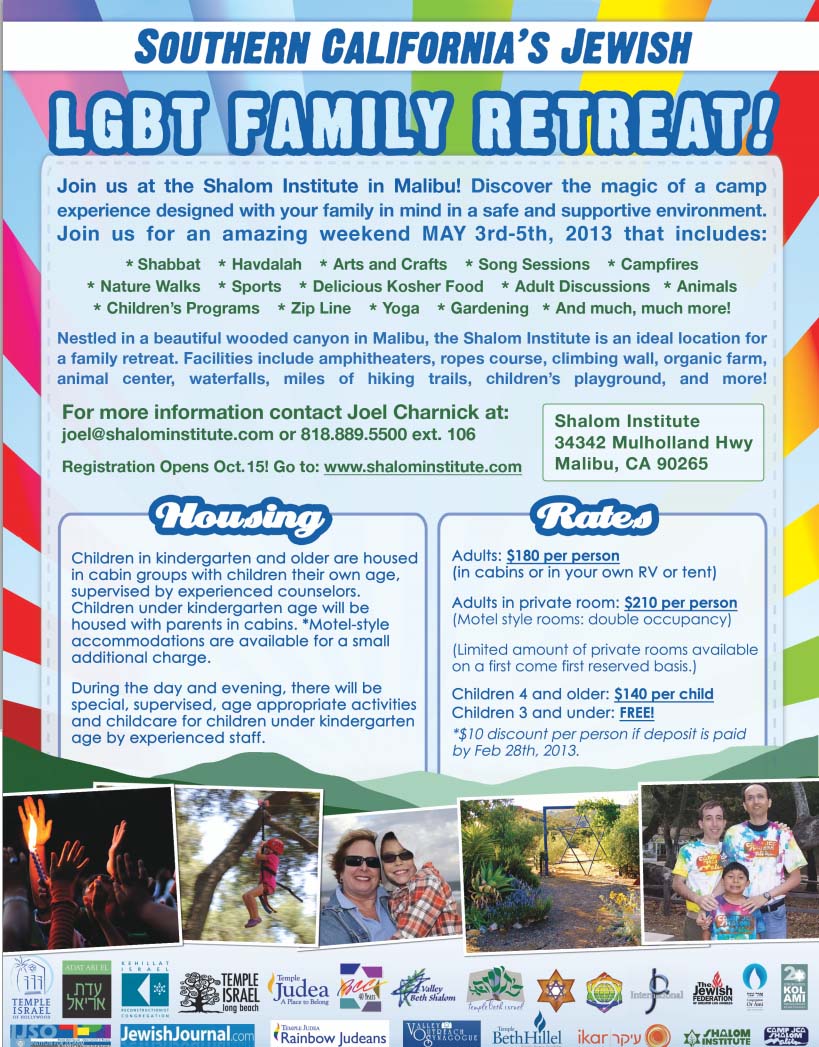 One Comment on "Shabbaton for LGBT Families: More Details!"